August is National Sandwich Month, and what better way to celebrate than with one of the best sandwich recipes around: ham and cheese! Ham and cheese is a classic American combination that has been around for years, and there are so many new ways to combine the two delicious ingredients. Below are some of the best sandwich recipes featuring ham and cheese, plus more new creations that will have you running to your kitchen. If you love the combination of gooey cheddar and salty, sweet ham, you'll love each of these delicious recipes.

21 New Ways with Ham & Cheese:
Best Sandwich Recipes and More
Best Sandwich Recipes with Ham and Cheese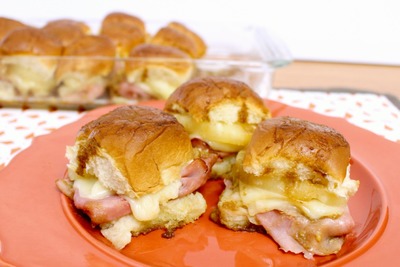 These aren't your average ham and cheese sandwich recipes! Say goodbye to the standard cold ham, cheese, and bread sandwich and hello to these delicious gooey baked sandwiches.
Ham and Cheese Casserole Recipes
When you bake ham and cheese into a casserole, you're sure to end with a comforting and delicious meal. These ham and cheese casserole recipes are true crowd pleasers.
Bite-Sized Ham and Cheese Recipes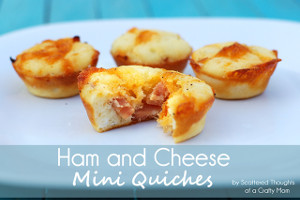 What's better than finger food involving ham and cheese? Serve these at a party or potluck, or make them for an on-the-go snack!
More Ways with Ham and Cheese
It doesn't stop there. Check out even more ways with ham and cheese, like gooey Ham and Cheese Gnocchi or even a cheese ball that includes ham! Yum!
Now that you have all of these great ideas… did you know that cooking a spiral ham is one of the easiest ways to make ham and cheese for a crowd? Learn How to Cook Spiral Ham here and feed a crowd like a pro!
What's your favorite sandwich of all time?
Latest posts by RecipeLion
(see all)