Eating healthy can seem boring because it seems to limit your options, but that's just an illusion! Actually, healthy eating can open up a world of delicious foods you've never tried. You just have to be brave enough to try some easy healthy recipes.
You'd be surprised to find that there are so many healthy recipes that go beyond salads. There's actually lots of variety, from easy casserole recipes to healthy versions of your favorite pasta dishes. You'll love our ideas for healthy weeknight dinners.
You can even use substitutions to make old favorites like pizza and stuffed peppers much healthier! Best of all, you won't sacrifice taste. In fact, you probably won't even notice the difference once you get used to eating food with less fat and sodium – except you'll have much more energy!
Opt for leaner meats and low fat cheeses to make a move toward healthier eating. Then, start incorporating these new healthy recipes you haven't heard of into your weekly routine. I'm sure you'll discover some new family favorites!
Here's our guide to some healthy recipes you haven't heard of yet!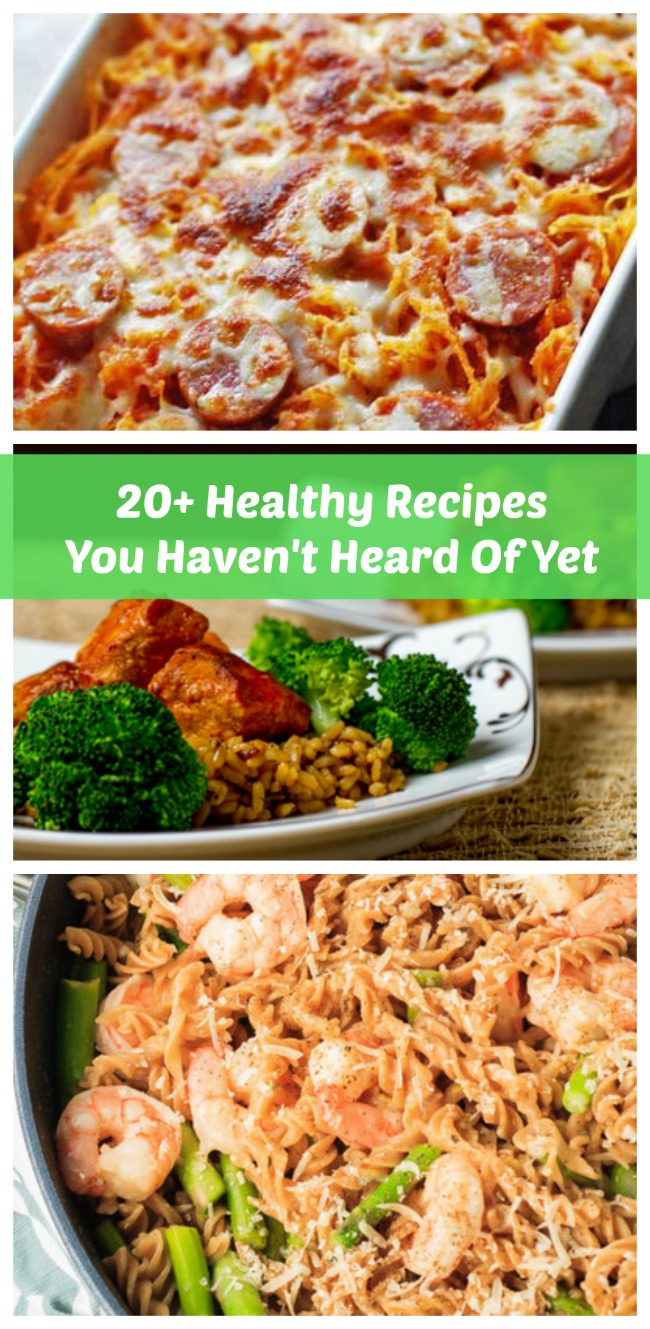 20+ Healthy Recipes You Haven't Heard Of Yet
What recipe are you most curious about?
Latest posts by FaveHealthyRecipes
(see all)