Hi again! This is Holly from Revamperate, and today I'm sharing a go-to warm weather no-bake dessert recipe that is also really customizable according to your tastes. Now that we're into spring and creeping closer to summer, nobody really wants to use their oven, so I've got a great solution for you. These are no-bake layered blueberry cheesecake parfaits! You can take this recipe and easily update with your favorite fruit (or even a combination of fruits!) to make your favorite cheesecake combination.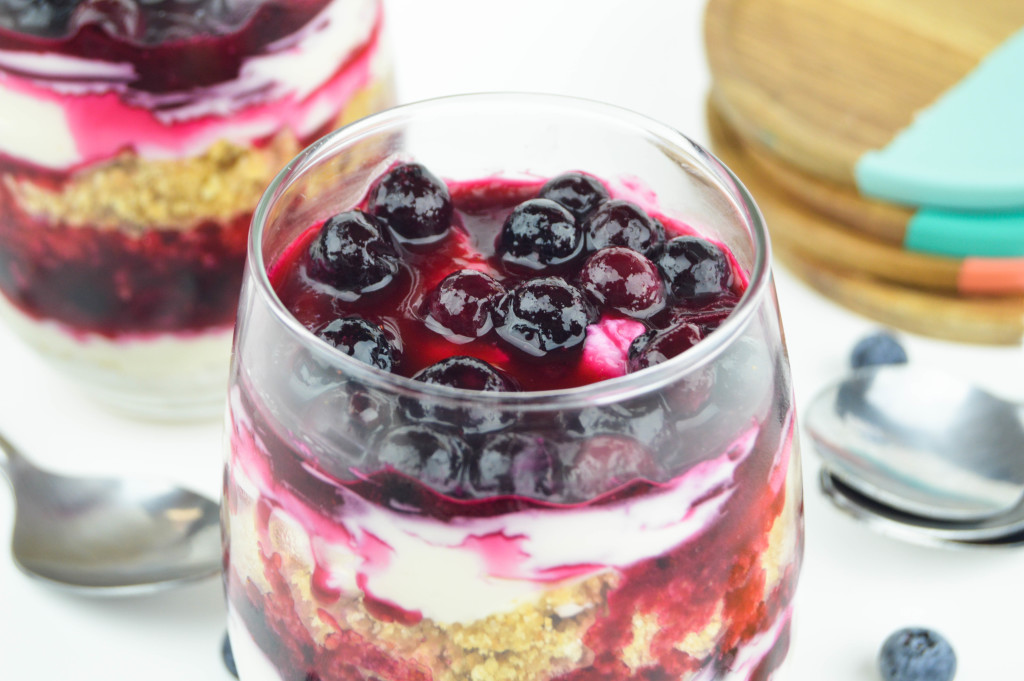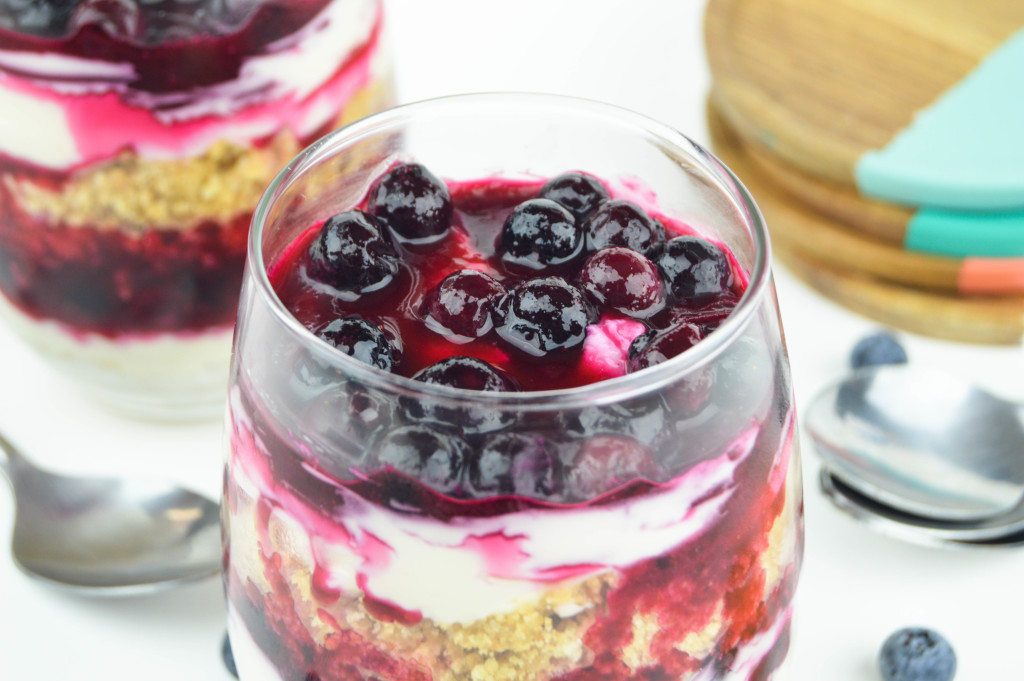 The list of ingredients is pretty short, and these parfaits are really easy to put together. Best of all, they're easy to make for large groups so that everyone has their own personal cheesecake in a jar. When you break down the berries, it forms a sweet, syrupy consistency kind of like pie filling, and you may want to just eat it all by itself (but try not to). Combined with a wafer cookie "crust," these little cheesecakes are an unstoppable combination. If you prefer, you could swap out the wafers for graham crackers, but I personally love the sweetness of the wafers with the tartness of the cream cheese.
Here's how to make them!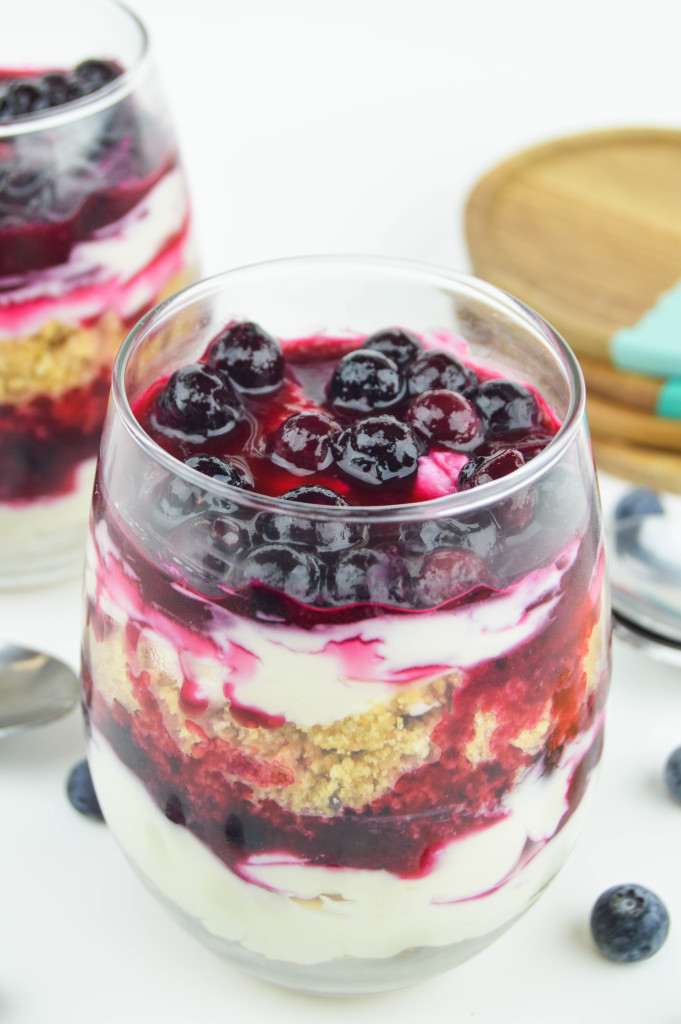 For the "crust:"
20-24 vanilla wafer cookies
1 tbsp granulated sugar
3 tbsp butter, melted
For the cream cheese:
2 8 oz. packages of cream cheese
1 cup powdered sugar
1 cup heavy cream
2 tsp vanilla extract
For the blueberry filling:
2 cups blueberries
2 tbsp lemon juice
½ cup granulated sugar
1 tsp corn starch
In a food processor, combine the wafer cookies and sugar, and pulse until fine. Then add the melted butter and pulse again to combine. Scoop the crumbs into the bottom of about 4 parfait glasses. And press lightly with the back of a spoon (you still want to save half the crumbs for another layer).
In a small saucepan, heat the blueberries, lemon juice and sugar on low heat for about 3-5 minutes. As soon as the blueberries begin to break down and look like pie filling, remove from heat. Mix in the corn starch (this acts as a thickening agent) and let cool. You want them completely cool before adding to the parfaits.
In the bowl of your mixer fitted with a paddle attachment, beat the cream cheese until smooth. Add the powdered sugar and mix until combined. Then add the heavy cream and vanilla extract and beat until smooth (it should be a yogurt-like consistency). Scoop the cream cheese on top of the crumb layer, followed by a layer of cooled blueberry filling. Repeat with a layer of crumbs, cream cheese and top with more blueberries.
You should be able to fill about 4 parfait-type glasses. Mine are fairly large and hold about 2 cups, so if you're using smaller glasses the recipe above should make more parfaits. Store in the fridge and serve with small spoons, and you have a really simple dessert that will be great for the warm weather coming up!
What's your favorite kind of cake?
Latest posts by Holly Wade
(see all)