Think Reese's Peanut Butter Cups.
Scrumptious, right? Still, no matter how much you want that sweet, peanut buttery treat, there's no getting over the fact that it's not healthy.
That doesn't mean you have to swear off all things peanut butter and chocolate, though! I've put a healthy spin on Reese's flavor with my Healthy T Light Chocolate-Peanut Butter Pie. Want to hear the best part? There's no baking required!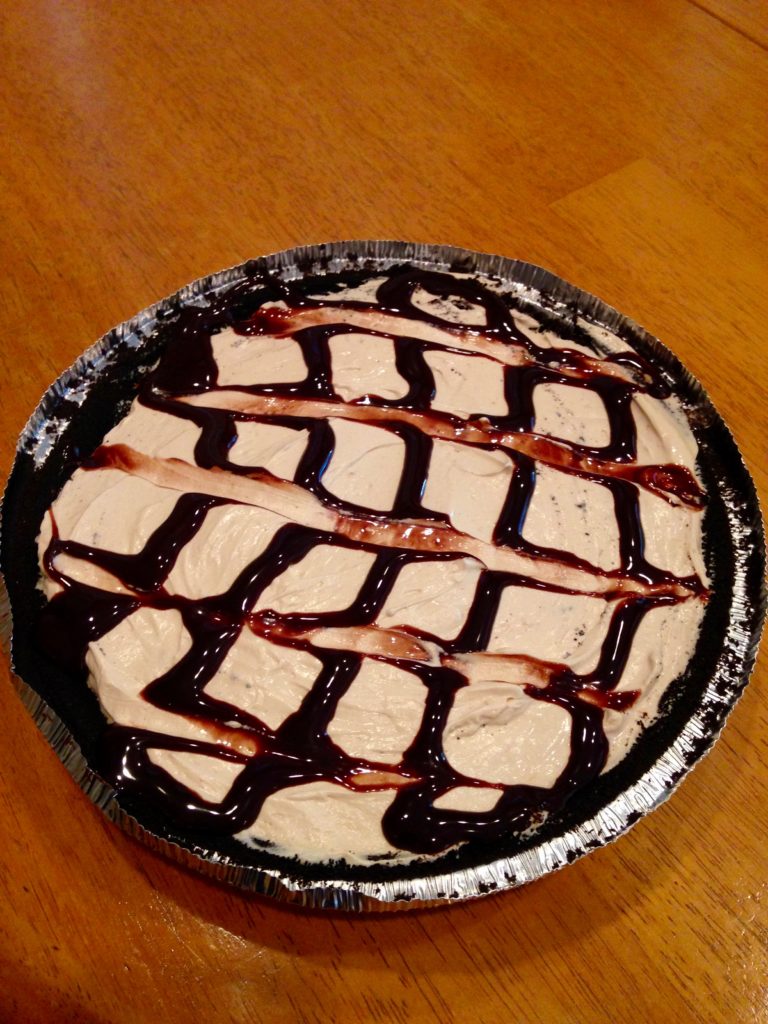 This Healthy T recipe calls for less than 10 ingredients. It's light, dreamy, and delicious. This Chocolate-Peanut Butter Pie is just the dessert you'll want a hot, summer day—or even for a fall pick-me-up.
The pie takes just 10 minutes to make.
Note: It will need to chill 2-3 hours before serving.
If you're anything like me and pressed for time, you'll be happy to hear this recipe calls for a pre-made pie crust. I chose to use an Oreo crust. Other than that, you'll just need reduced-fat cream cheese, a container of Light Cool Whip, powdered sugar, powdered peanut butter, water and chocolate syrup.
Feel free to top your pie with chocolate chips, if you want to get extra fancy!
Everyone tells me this is their hands-down favorite dessert recipe. It's guilt-free! Chocolate…peanut butter… What's not to love?!
Light Chocolate-Peanut Butter Pie
Serves 8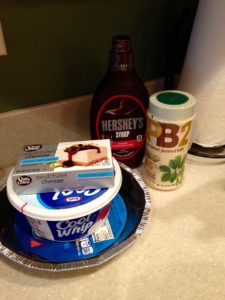 Ingredients:
– 8 oz. reduced-fat cream cheese
– 8 oz. Light Cool Whip
– 1 Oreo pie crust
– 1/2 C powdered sugar
– 1/3 C powdered peanut butter
– 1/3 C cold water
– Drizzle of chocolate syrup
Instructions:
Let the cream cheese and cool whip thaw to room temperature. In a big bowl, mix together cream cheese, powdered sugar, powdered peanut butter and water together until smooth—no clumps.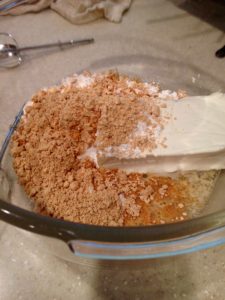 Fold in the Light Cool Whip.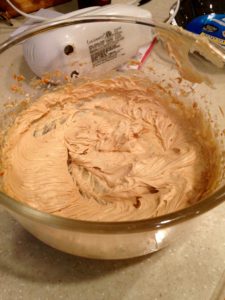 Pour your pie mixture into the pre-made crust.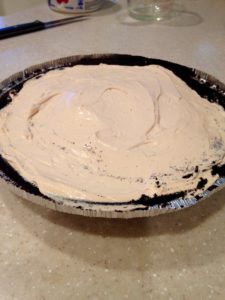 Drizzle chocolate syrup over the top of the pie, making any design you'd like! You can make swirls or a criss-cross pattern.
Before slicing, let chill in the refrigerator for 2-3 hours.
Cut into 8 slices.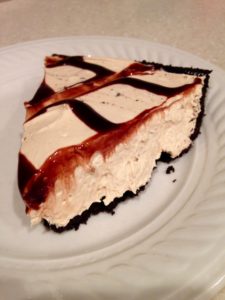 Serve and enjoy!
What's your favorite no-bake goodie to treat yourself with? Let us know below in the comments!
Latest posts by Tarah Thorne
(see all)