Have you started baking your holiday cookies yet? It's interesting to find out about other people's holiday cookie traditions. Some people make just one type of cookie en masse each year. Some people make a variety and hand out bags of assorted cookies. Others decide to try something new each year (like these easy 3 ingredient cookies). Whatever your style, it's great to find a super easy homemade cookie recipe that you can rely on.
In this spirit, RecipeChatter is releasing a brand new eCookbook, 15 Homemade Cookie Recipes! These cookie recipes were developed by our editorial staff. We had a lot of fun developing these cookie recipes. We even had a cookie exchange so we could try them all! My bag was devoured in about two days. Cookie Monster is my cousin.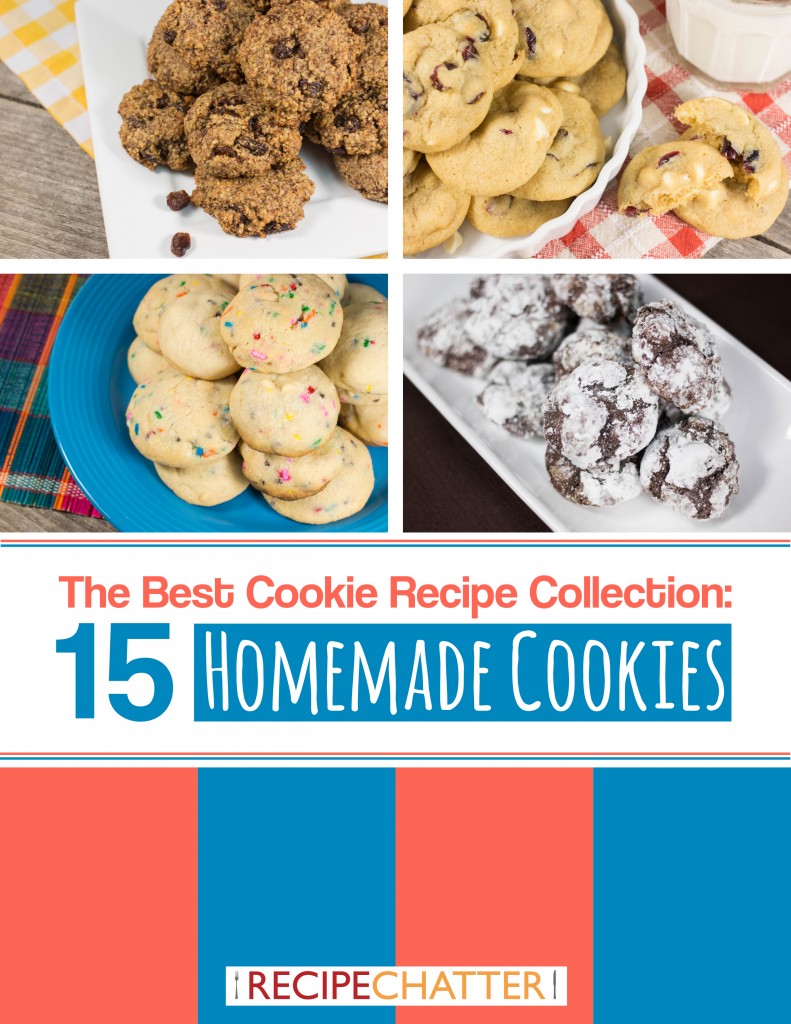 We're so excited to share this totally free eCookbook with you. Here's a sample recipe for No-Bake Oreo Balls. If you've never tried 'em, get ready to have a new favorite cookie. These chocolate-y wonders are super easy to make and don't take a lot of time, either. Sprinkles can add a little holiday cheer. Download our free eCookbook to have the recipe handy!
Before you zoom off to make these amazing no-bake cookies, make sure to enter our giveaway! We're giving away an ink-and-paper cookbook to celebrate our new release of 15 Homemade Cookie Recipes.
No-Bake Oreo Balls
Yields 16 cookies
Ingredients:
½ bag of Ghirardelli dark chocolate melting wafers
2 sleeves (30 cookies) of  double-stuffed Oreo cookies
1/2 bar of room temperature cream cheese
Sugar crystals/sprinkles (for topping)
Optional: Add mini York patties to center of balls.
Directions:
Crush Oreo cookies into a crumbly mixture. An easy method is to put them in a zip lock bag and crush them with a flat object.
Mix cream cheese and crushed Oreos in a bowl.
When you have a sticky, fully mixed cookie dough, scoop teaspoon-sized amounts of mixture and roll them into balls with your palms. Place on a cookie sheet covered with parchment paper or wax paper.
Put cookie balls in freezer for 20 minutes.
When the 20 minutes are almost up, melt the dipping chocolate. Follow instructions on Ghirardelli dark chocolate melting wafers bag; you will melt the chocolate on your microwave's defrost setting for a few minutes. Be careful not to burn the chocolate.
When chocolate is melted, remove balls from freezer. One by one, dip balls into chocolate, rolling them to make sure they're covered entirely.
Sprinkle Oreo crumbs and sugar crystals/sprinkles on balls before the chocolate hardens.
Serve and enjoy! For best results, keep refrigerated.
Bonus giveaway!
We're giving away one copy of A Baker's Field Guide to Christmas Cookies by Dede Wilson to one lucky winner!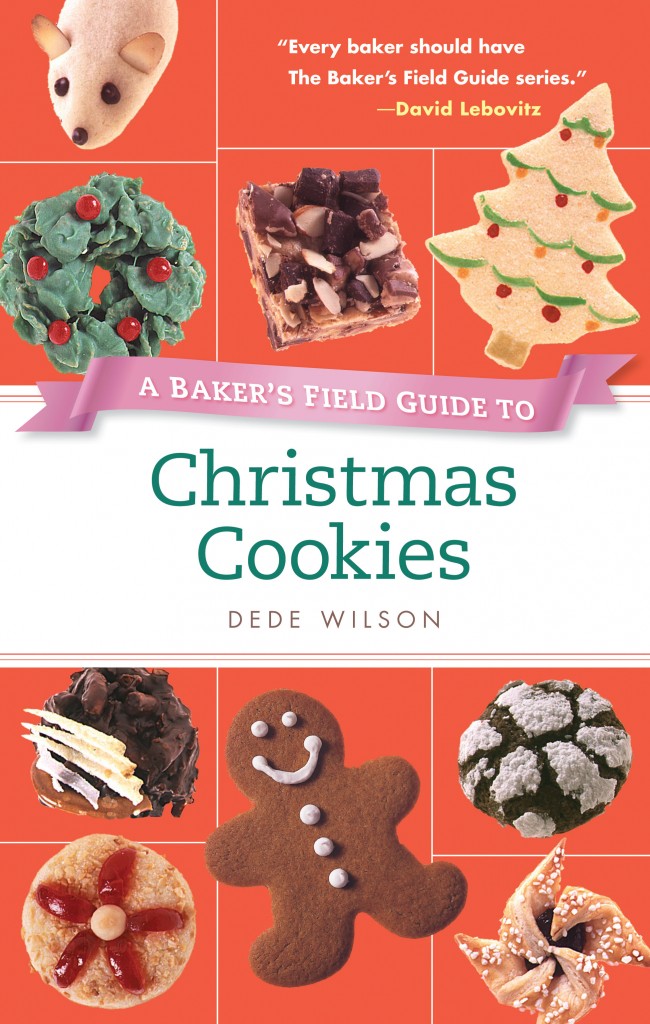 How to Enter:
Just comment on this blog post with an answer to this question:
What's your favorite kind of holiday cookie?

Official Rules:

There is a maximum of one entry per person. The entry will be based upon a comment left on this blog post. Duplicate comments will be deleted and are not tallied.
The winner will be selected at random from the comments on this blog post.
Winner will be announced on the blog post as well as contacted by the email address provided.
You have until Friday, Dec. 18 at 11:59pm EST to leave your comment on this blog post. Comments posted after that will not be counted.
Contest open to anyone 18+ in US.
Good luck!
Latest posts by RecipeChatter
(see all)