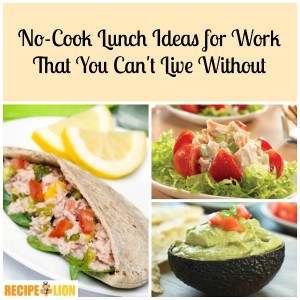 When I'm getting ready for work, lunch is always the last thing on my mind. I barely have time to think about breakfast, let alone lunch! So, usually I just throw some yogurt and a piece of fruit in a bag and call it a day. But, obviously that's not satisfying, and eating the same foods day after day gets boring. That's why I've scoured the web for these amazing no-cook lunch ideas for work. With these recipes, you'll turn lunch into something to celebrate instead of a low point of the day. These recipes are all extremely easy, require no cooking whatsoever, and will help keep your energy up throughout the day. After making the lunches below, you won't be able to think of "brown bag lunches" the same way again.
A couple of these recipes require prep at home, but most are so simple that you could actually assemble them at work if you have a small kitchen. And, these lunch ideas for work are great if you're not a huge morning person because you can throw most of them together the night before and refrigerate overnight.
Some of these recipes are classic, like Caprese salads or chicken salads, and they will bring you back to the days when your parents lovingly packed your lunch for school. However, others are more unique and will help you find different ways to spice up your lunches. Your coworkers will soon be asking where you find all of your incredible lunch ideas. They may even be so jealous that they try to steal some of your lunch, but don't let them! These recipes are just for you.
Lunch Salad Recipes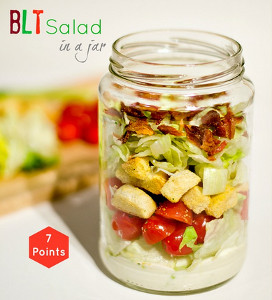 Chicken Salad Stuffed Tomatoes – This recipe puts a twist on a classic chicken salad. Of course, you can use the same chicken salad recipe and make it into a sandwich, but why would you when you can have juicy, ripe tomatoes for lunch instead?
Olive Garden Caprese Salad – Everyone will be jealous of you when you bring this Olive Garden copycat recipe in for lunch. Caprese salads are super simple, but they're so flavorful that they can't be beat.
Layered Salad in a Jar – Make this BLT salad in a Mason jar, and it suddenly becomes an easy, portable lunch. This is perfect for work because you don't have to worry about bringing in an actual lunch bag – just bring the jar!
Summer Squash Noodle Salad from Happy Healthy Mama – Who would've thought that a noodle salad could require no cooking? Well this one uses some delicious squash instead of traditional pasta, so there's no need to cook it.
Easy Sandwich Ideas
Chicken Waldorf Pitas with Curried Yogurt Sauce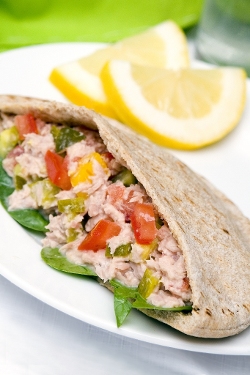 – This traditional chicken salad sandwich is coated in a delicious yogurt sauce that – you guessed it – is a no-cook recipe as well.
Green Goddess Sandwich from The Bojon Gourmet – Although this sandwich requires slightly more effort to assemble, it's totally worth it. It's an unforgettable powerhouse of greens and mozzarella cheese that will keep your energy up through that mid-day slump.
Creative Lunch Ideas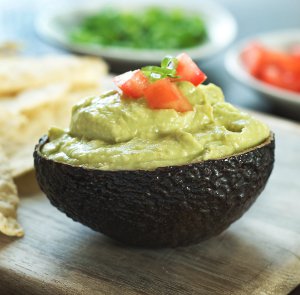 Avocado Pesto Hummus – Bring this energy-boosting dip along with some veggies or pita chips for a unique lunch. Watch out, though – your coworkers may try to sneak a bite of your hummus when you're not looking.
Veggie Spring Rolls and Homemade Peanut Dipping Sauce from Green & Plenty – This recipe can be served as is, or the filling in these spring rolls can also be served as a salad with the peanut sauce as a dressing. Either way, this recipe makes a standout meal!
What is your favorite lunch to bring to work?
Latest posts by RecipeLion
(see all)