This isn't a trick! It's possible to have healthy desserts (well, healthier desserts). Fall is the beginning of comfort food season, which means yummy sweets are in order! I personally love me some pumpkin desserts, because you only get them once a year. Pumpkin is the quintessential fall flavor and every store and restaurant have their own version of a pumpkin dessert to please the crowds all season long.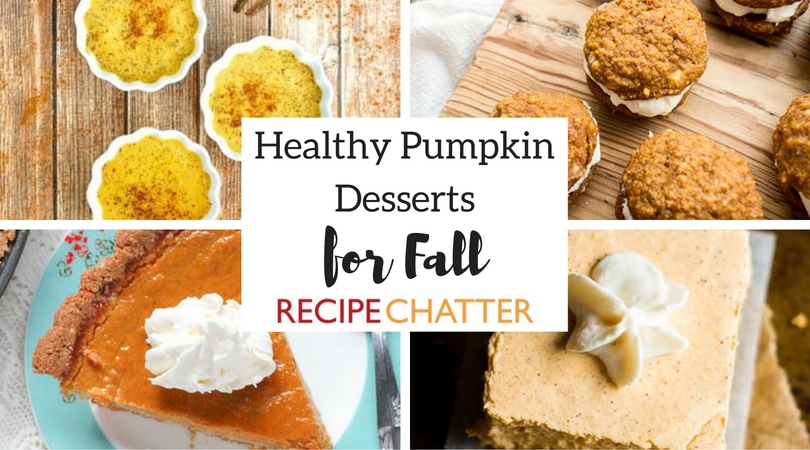 Unfortunately, the pumpkin desserts from your favorite restaurant likely aren't very healthy. But that makes sense, right? Desserts aren't supposed to be healthy. They're the sweet reward you get after eating something healthy! If you're trying to stick to a healthier diet, then you probably feel like you need to skip dessert. And skipping dessert sucks.
That's why we've collected some healthier pumpkin desserts for you to enjoy no matter what kind of diet you're doing. All of these pumpkin desserts are on the lighter side just for you. You can make them for your round of holiday gatherings. Everyone's going to be so glad that you brought something a little bit healthier. The colder seasons are the start of eating unhealthy (because you don't need a beach bod in the winter), but it's still important to eat healthy even if you're wearing a lot of layers. Treat yourself to one of these delicious pumpkin desserts!
Latest posts by FaveHealthyRecipes
(see all)