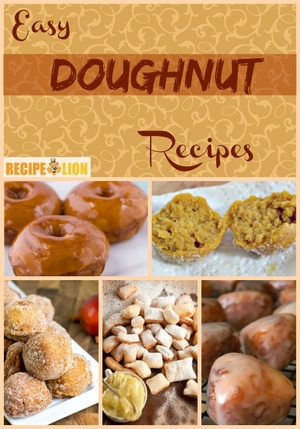 Let's talk about doughnuts, shall we? I don't know anyone who doesn't like doughnuts. I think this is because they come in all shapes, sizes, textures, and flavors. If you don't like one kind of doughnut, there's probably another kind that you can't get enough of. RecipeLion's collection of 23 Easy Doughnut Recipes has just been updated with new recipes, so if you haven't seen it yet, I suggest you do so. I'm giving a preview below.
I admit, I was a bit spoiled growing up. My uncle owned a doughnut shop, and he made the best doughnuts I've ever eaten. Those doughnut holes were seriously the best. I can't stand cakey doughnuts, and his doughnut holes were the opposite of that. They were unbelievably light and fluffy, and they'd practically melt in your mouth. I never ate another doughnut like that until my first Krispy Kreme experience. Krispy Kreme's light, non-cakey doughnuts are delightful, and they remind me of my childhood. If you know RecipeLion, then you know we're not going to tell you to go buy doughnuts from a store. We're going to tell you to make them yourself!
Doughnut Spotlight
Copycat Doughnut: Better Than Krispy Kreme Glazed Doughnut Bites
This copycat doughnut recipe is incredibly easy to make. The "dough" is already made, so you just have to make the glaze! Enjoy them while they're fresh (that won't be hard to do; they'll go fast!).
Classic Doughnut: Civil War Doughnuts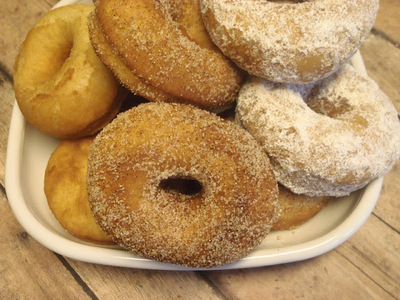 Farmlife Chick from The Chick n' Coop
This is a great recipe for a classic doughnut. The dough comes together quickly so you can get started right away. Once the doughnuts are fried, coat them in sugar, powdered sugar, or leave them as is.
Best Fall Doughnut: In-Your-Sleep Apple Cider Doughnut Bites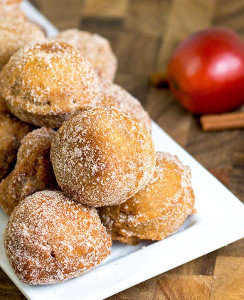 Doughnuts of any kind are nice to eat in the fall, but the best have fall flavors baked right inside of them. That's why these apple cider doughnuts are ideal for autumn.
Reader Favorite: 2-Ingredient Chinese Restaurant Doughnuts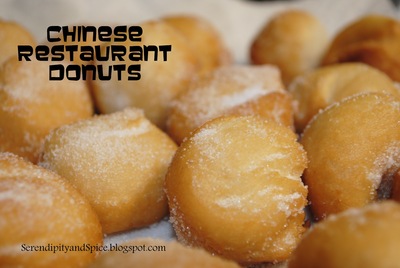 Melissa from Serendipity and Spice
Our readers have gone crazy for these Chinese restaurant doughnuts, and we don't blame them! You can't beat a 2-ingredient recipe. These are seriously the easiest doughnuts ever!
If you liked the recipes above, then you'll like the rest of our doughnut collection. It contains easy doughnut recipes, doughnut recipes with cinnamon, simple buttermilk doughnut recipes, and recipes for doughnut craziness. You won't find a long john recipe in there, which is why I'm providing this BONUS recipe: Homemade Long Johns. Long Johns are my favorite type of doughnut, so I had to include a recipe in this blog post!
What is your favorite type of doughnut?
Latest posts by RecipeLion
(see all)