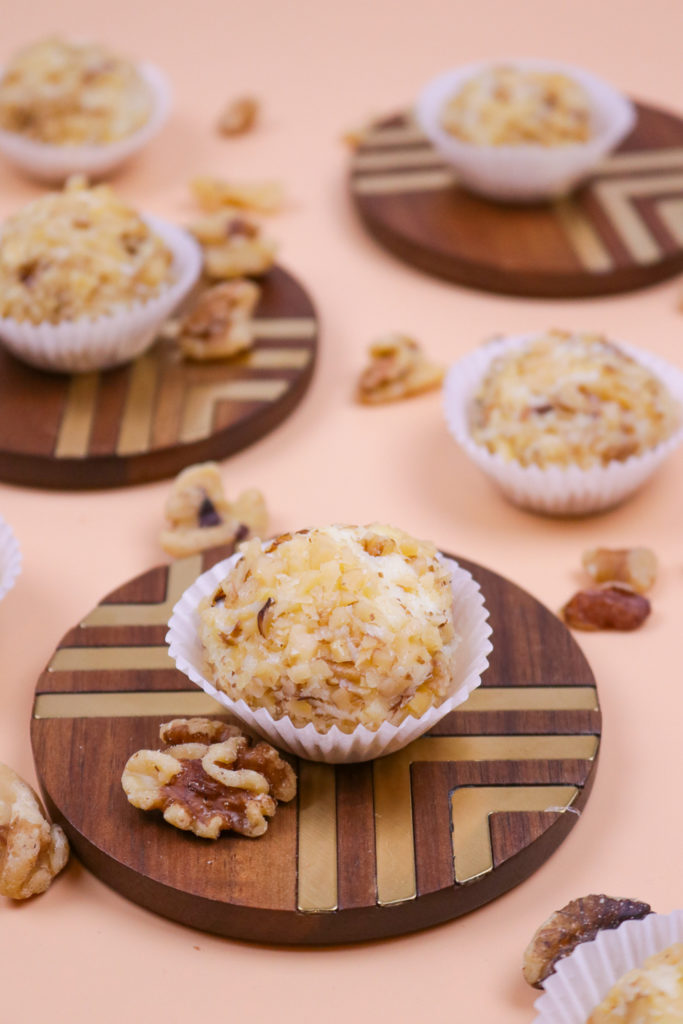 Hey there! Holly here from Club Crafted again, and this time I'm sharing a new, simple nutty white chocolate truffle recipe.
Sometimes white chocolate can be under-appreciated, but I love it, and it's perfect for baking. Because it's very sweet, I think it pairs really well with nutty flavors, like the walnuts I used for these truffles. Plus, the smooth chocolate of the truffles balances out the crunch from the nuts. It's all about a balance of flavors and textures!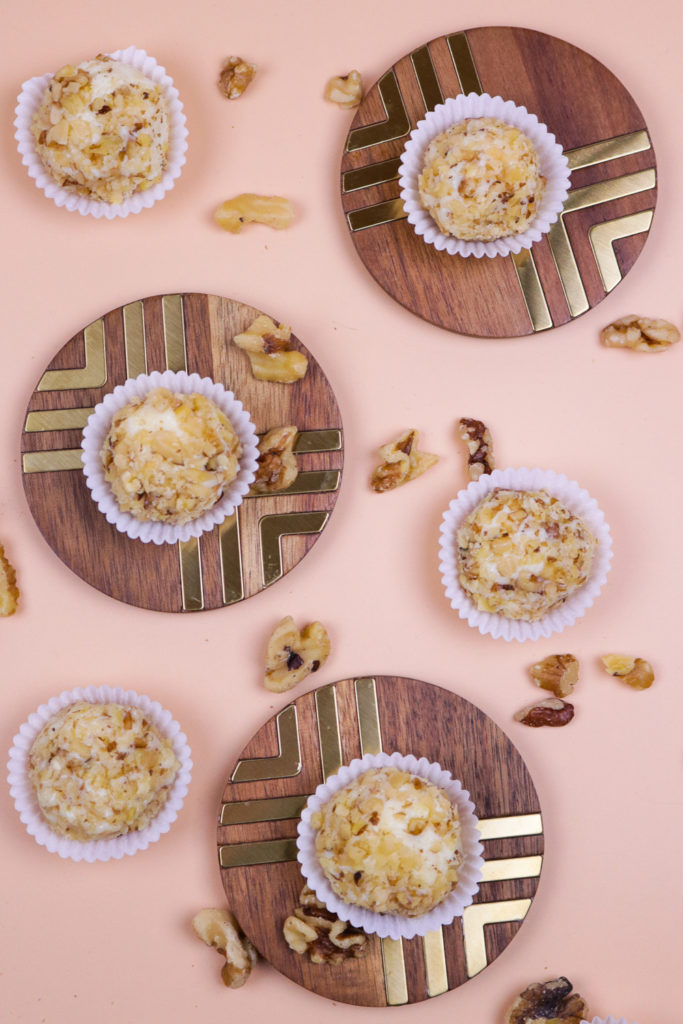 This recipe makes about 10 truffles.
Ingredients:
1/2 heavy cream
1 1/2 cups white chocolate chips
1 tsp vanilla extract
Walnuts or pecans, finely crushed
Heat the cream in a small saucepan on medium heat until it barely begins to sizzle.
In a separate bowl, pour the white chocolate chips. Pour the hot cream over the chocolate and whisk until the chocolate has melted completely. Stir in the vanilla, cover with saran wrap and move to the fridge for at least 1 hour.
Line a baking sheet or container with parchment.
Use a spoon or a cookie scoop to scoop out chocolate and roll into balls with your hands. Set on the parchments. Once done, move the baking sheet to the fridge for another 30 minutes.
Chop the nuts finely (or puree in a food processor if desired) and pour into a small bowl. Remove the sheet from the fridge again and roll each truffle in the nuts to coat completely.
Serve in mini cupcake liners for easy serving!
Latest posts by Holly Wade
(see all)