We've all been there: you're minding your own business working as usual when all of a sudden your stomach lets out a growl that would put Godzilla to shame. The problem is it's only 9 am, which falls outside of lunchtime hours and therefore, outside of the time period when it's socially acceptable to make crunching noises with your mouth. With lunchtime still hours away, what's a hungry gal to do?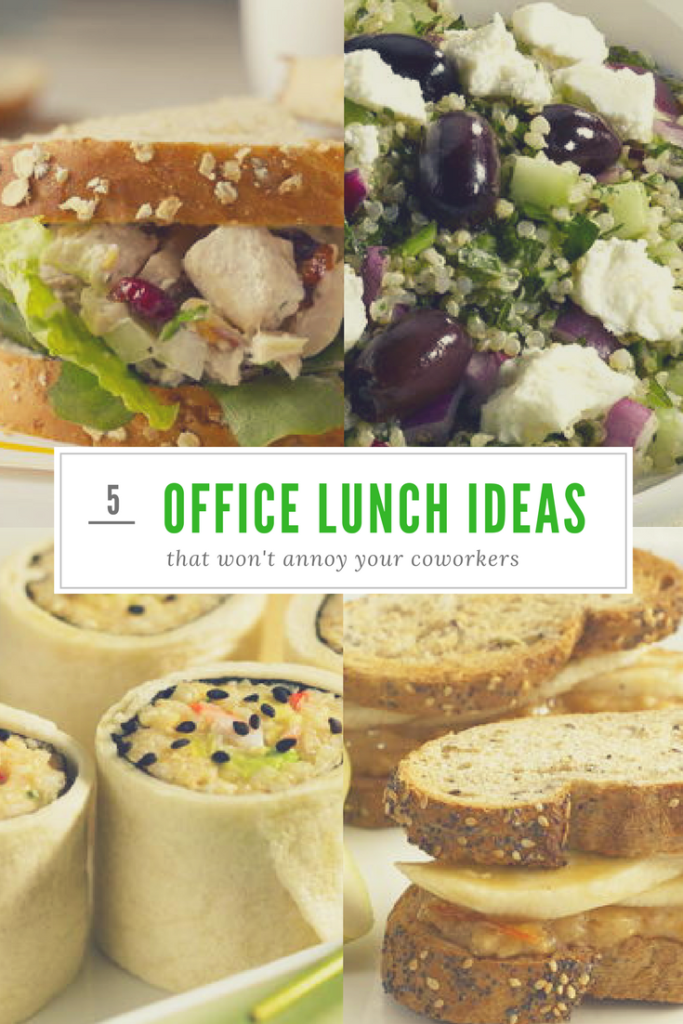 When it comes to eating at your desk, which everyone SAYS not to do but we all do anyway, it can be hard to find foods that are not too noisy (have you ever sat next to someone crunching an apple at 8 am? it was probably me) not too smelly (desk tuna is delicious but not for the faint of heart) and still taste good (looking at you, sad oatmeal packets.) As they say, a good snack is hard to find.
Luckily, today we're taking the guesswork out of desk snacking with these 5 work-friendly lunch recipes that fit all of the above descriptions! Eat them for lunch or for second breakfast – we won't judge.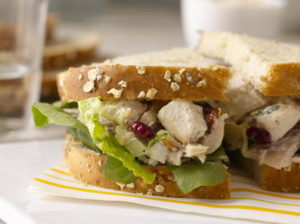 1. Chicken Salad
Ah, chicken salad – tuna salad's less-pungent but still-delicious cousin. This one with cranberries and dried fennel has a hint of sweet to balance out the savory, which means it's guaranteed delicious. Unless you don't like cranberries, but you can work that one out on your own. Slap it on a sandwich or hey, just have it plain!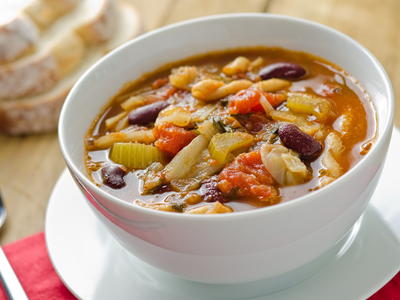 2. Soup
It's true that with soup you risk spillage and slurpage, but for the right soup it's worth the risk. Make this easy minestrone soup on a Sunday and take it to work all week long. If minestrone isn't your thing, that's weird but it's okay. We've got a bunch of easy soup recipes you can make instead!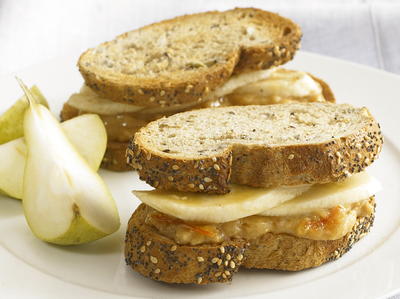 3. Sandwich
Some sandwiches might be a little on the loud side if there's lettuce involved, but this grown-up version of the peanut butter sandwich is heavenly and also unobtrusive (if you use pear instead of apple, that is – they're softer and therefore less crunchy.) Plus, you'll relive all of your favorite school lunches WITHOUT reliving the bullies shoving you into a locker afterward. Or was that just me?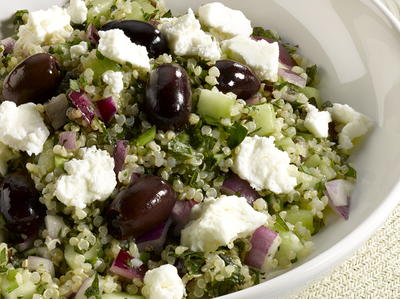 4. Quinoa
Yes! Quinoa, that trendy grain your Whole Foods-loving friends have were telling you about before kale came along and stole the superfood show. It turns out quinoa is worth the hype – it's delicious and tastes oh-so-good in a cold deli salad recipe. This tabbouleh is gluten-free and packed with flavor from the olives and feta.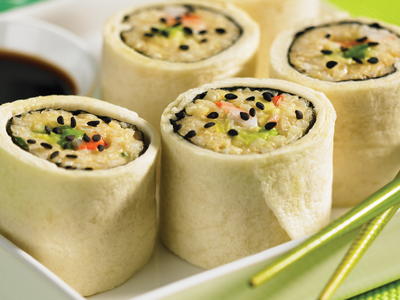 5. Sushi
What? Homemade sushi? Yes, you heard me. This lunchbox sushi is begging you to take it to work with you, and it's nowhere near as hard to make as regular sushi. Plus, the shrimp keeps well in the fridge and doesn't get smelly like its fishy friends might. The only question left is, can you handle chopsticks while typing with your other hand? If not, maybe grab a fork.
So there you have it! Never let your fear of crunching loudly keep you from indulging your office chow time ever again.
What's your favorite lunch to bring to work?