When your family comes from the old country, you grow up with some recipes that bring you back to your roots. Many old country slow cooker recipes that come from Poland and Germany are not fancy but they use ingredients that give you a feeling of comfort and nostalgia. Roman Catholic rituals of feasting and fasting have had a big influence on Poland's food traditions. Since meat was banned during fasts in Poland, you notice that many meatless dishes and dishes based around fish are popular in Polish cuisine. Neighboring countries of Poland also had some influence on the Polish menu. Pierogies are popular Slavic dishes. Hungarians brought goulash to Poland and borscht (beet soup) came from the Ukraine.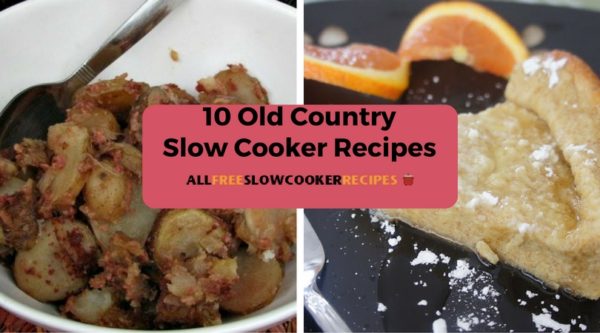 10 Old Country Slow Cooker Recipes
Germany also has many traditional foods that developed through the centuries. German recipes today are reflective of its early emphasis on more basic, hearty meals from Europe, such as meat and potatoes. The north sees more of this type of cuisine, where the south was more influenced by Italy and France. In that area you will see pasta substituted for potatoes. Sausage has also become a huge German staple. You can find 1,500 different types of sausage throughout the country. Some statistics show that the average German consumes more than 70 pounds of sausage in a year. In America today, we still enjoy our traditional recipes from the old country. In my home we have certain recipes passed down through multiple generations. We want to share with you some of our favorite recipes from the old country. Grandma wants you to remember her cooking and enjoy these classic recipes.
10 Old Country Recipes
Slow Cooker Cabbage Rolls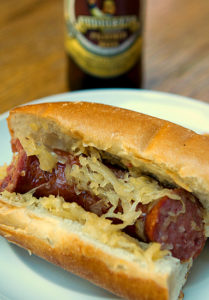 Sausage Steam Pot with Potatoes and Cabbage
Beer and Brown Sugar Polish Sausage with Sauerkraut
Kielbasa with Apples, Onions and Sauerkraut
Slow Cooker Hot German Potato Salad
Slow Cooked Fudgy German Chocolate Cake
Do you have any favorite old country slow cooker recipes? Tell us in the comments below!
Latest posts by AllFreeSlowCookerRecipes
(see all)