No, your eyes aren't deceiving you. The title of this post really is "OMG Heavenly (Healthy) Cake Recipes." Now, normally you'd never think to put the words "heavenly" and "cake" in the same sentence as "healthy." I know. It still feels strange for me to do so because I love cake.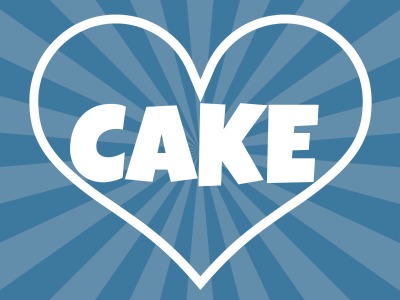 I've had my fair share of cake disappointments, let me tell you. It's no fun to sink your teeth into a cake that looks like it's going to be really tasty only to come away disappointed and with a weird taste in your mouth. I especially hate it when healthy cakes taste chalky or leave me with a slightly filmy feeling in my mouth. Of course, not all healthy cake recipes are gross; some just taste like nothing at all, which, to me, is like a waste of calories. If I'm not going to enjoy it, I might as well not eat it.
But not all healthy cakes taste bland or atrocious. In fact, some are downright out-of-this-world delicious or, dare I say it again, heavenly. When done right, healthy cake recipes can be light and fluffy, not to mention moist and as flavorful as can be. In short, I'm a huge believer and supporter of healthy cake recipes (especially when they make me go "OMG!").
These "OMG!" heavenly desserts are really something else. Honestly, by their appearance and their taste, you'd never be able to guess that they were healthy. It's truly a miracle. These cakes are heaven-sent.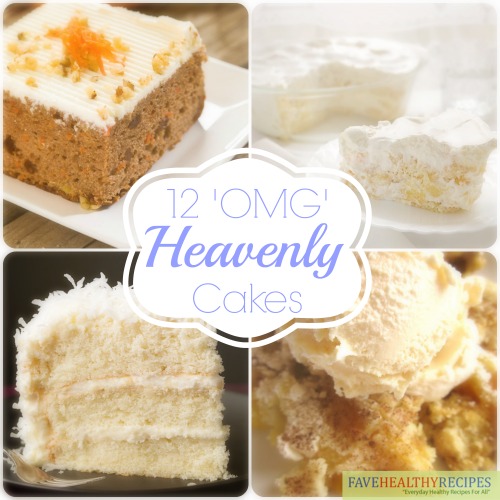 1. 2 Ingredient Apple Angel Food Cake
2. Chocolate Pudding Dump Cake
3. Heavenly Coconut Cake
4. Light and Fluffy Cloud Cake – My all-time favorite!
5. Sinless Red Velvet Cake
6. Light and Moist Carrot Cake
7. Mile High Chocolate "Therapy" Cake
8. Orange Dream Cake
9. Heavenly Peach Cobber Dump Cake
10. Lovely Lemon Bundt Cake
11. The Best Banana Split Icebox Cake
12. Heavenly Seven Layer No Bake Cake

Looking for a few gluten-free cake recipes while you're at it? These are a few of my favorites!
Apple Crack Cake
Flourless Tangerine Cake
The Best No-Bake Berry Cheesecake
Creamy Strawberry "Dreamcake"
Hummingbird Cake
Which of these heavenly healthy cake recipes most strikes your fancy?
Latest posts by FaveHealthyRecipes
(see all)