Now is the perfect time to clear out your pantries for all holiday cooking you'll be doing soon. It saves so much time and effort when your kitchen is already organized and all your holiday cookware and serving sets are pulled out.
In that spirit, we're cleaning out our prize closet to make room for our most exciting giveaways of the year. Look forward to our 12 Days of Christmas giveaways later this month! But for now, we've gathered some exciting leftovers that you could win this week. Find out how you can win below!
Organize Your Kitchen For The Holidays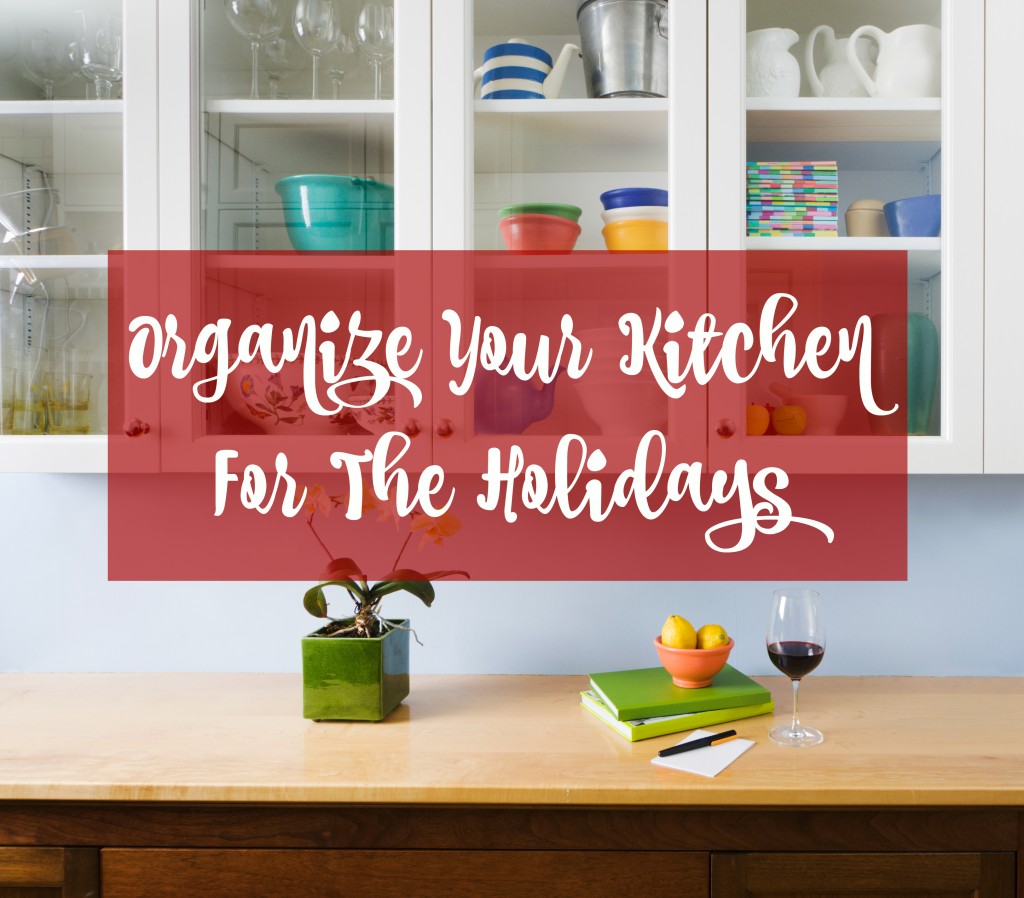 1. Empty it out
To get organized, empty out drawers and cabinets one by one to get rid of items you're sure you don't need anymore. A good rule of thumb: If you haven't used it the last year, you probably won't miss it.
2. Divide and conquer
Separate your kitchen items into piles that make sense. This will allow you to see duplicates and begin to decide the best way to use your space.
3. Contain the containers
Move the larger containers to a high shelf or scoot them to the back, where they won't be in the way. Set aside containers you won't mind giving away (filled with holiday leftovers!)
4.Be realistic
Organizing and removing clutter may make cooking easier and help you make the most out of your space. However, what really matters are the wonderful holiday meals you'll share! Don't obsess over making it perfect.
Need more kitchen knowledge? Download our free ebook: The Ultimate Kitchen Guide: How-Tos, Cooking Tips & Essential Kitchen Knowledge. It includes tips from Mr. Food's Test Kitchen!
Giveaway Closed
Cleaning Out the Closet Giveaway!
Through November 15, enter to win an amazing giveaway package featuring over $350 worth of prizes!
Prizes include: BBQ Dragon Charcoal Stoker, Vinturi Spirit Aerator, Vinturi Deluxe Aerator Set, CDN TempFork, Hostess Twinkies Bake Set, Tovolo Soak 'n Strain. Joseph Joseph Food Station Cutting Board Set, New Metro Design Yolk-0-Mizer, Jessica Steele Apron and Pot Holder, Dexas Clip Cup, WMF ProfiResist Fry Pan, Spectrum Fruit Server, 2 Abundant Chef Ceramic Knives and a Lemon Squeezer.
How to Enter:
Just comment on this blog post with an answer to this question:
And the winner is…

Judith, we will contact you about your prize.
What's your best tip for a great holiday meal?
Latest posts by RecipeChatter
(see all)