As the editor of FaveSouthernRecipes, I love all types of Southern cuisine, but I especially love Cajun dishes. You just can't beat the spicy personality that characterizes Cajun cuisine. I have unfortunately never been to Louisiana, but these dishes will certainly satisfy my Cajun cravings until I can get there.
These five dishes are some of my favorite Cajun recipes to make because they're easy to make and so flavorful and delicious. After you've looked these five recipes over, be sure to visit FaveSouthernRecipes' collection of 19 Favorite Cajun Recipes.

Gumbo is one of the greatest things in life, but it is a labor of love to prepare. This recipe for Shrimp and Sausage Gumbo Casserole converts a Cajun classic into an easy-to-make casserole that is perfect for busy cooks.
This recipe takes an Italian-American classic and gives it a Cajun twist. Cajun spices and shrimp give this fettuccine dish real Louisiana flair.

This baked fried chicken recipe is so crispy and crunchy that you won't be able to believe it isn't fried. We like to serve this 4-Ingredient Crispy Cajun Chicken with a big serving of macaroni and cheese.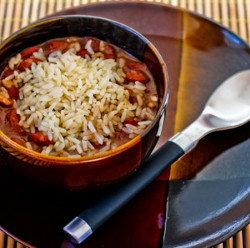 Red beans and rice is a rich and hearty dish that is filling and flavorful, but it can take some effort to make. This recipe for Slow Cooker Louisiana-Style Red Beans and Rice simplifies things by cooking the red bean mixture in the slow cooker.

This recipe is loaded with signature Cajun ingredients like okra and andouille sausage. If you like zesty Southern recipes that are loaded with Creole flavor, this dish will be right up your ally.

Be sure to check out our complete collection of 19 Favorite Cajun Recipes!
Plus, Mardi Gras is on March 5th!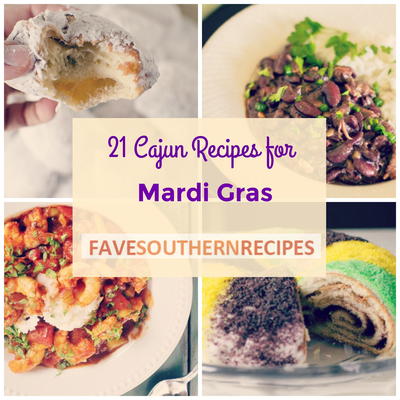 Mardi Gras is less than a month away, but it's never to early to start planning. Since New Orleans is known for its incredible celebration of this holiday, it is the perfect excuse to try some new Cajun recipes. Be sure to check out our collection of 21 Cajun Recipes for Mardi Gras!
What's your favorite Cajun or Creole recipe?
Latest posts by FaveSouthernRecipes
(see all)