Some of you might be wondering just what the heck the paleo diet is. Or maybe you've heard it called the Caveman Diet (they're the same thing). Whether you're looking for more information because you want to try it or you just want to know what exactly you can make for your friends on the Paleo Diet, I've gathered all of the information for you. At the end of the article, you'll also find a collection of free paleo recipes for you to try.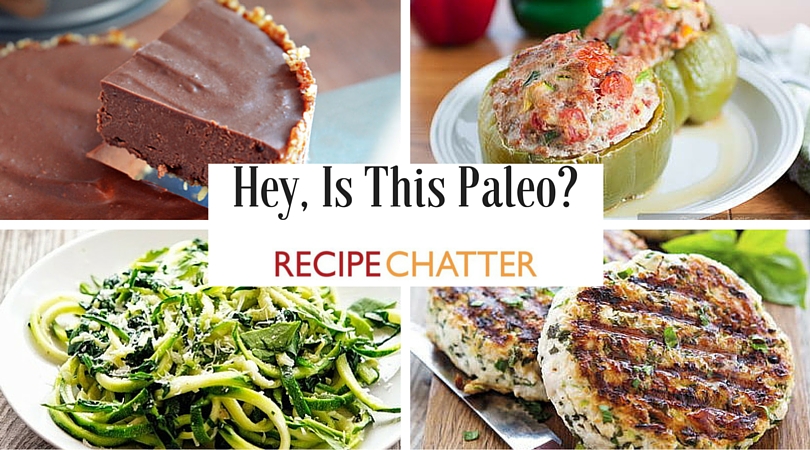 First, let's look at some Paleo 101.
What is the Paleo Diet?
Great question. As you might have guessed from the word "paleo," it's supposed to be a diet that our early ancestors ate, because, over the last several thousand years, our diets have evolved into something completely different and not all of it is healthy. When you eat a Paleo Diet, you are going to eat real food that hasn't been processed. In other words, you're going to eat a lot of natural foods that are "the way nature intended." There is a lot of sugar, refined sugar, and unhealthy fats in a standard American diet, and the Paleo Diet gets you to move away from those unhealthy habits.
So, what can you eat on a Paleo Diet?
You can actually eat a lot of things, so don't worry about struggling to find food to eat for every meal. The hardest part will be the self-control to stay away from those unhealthy foods that aren't a part of the Paleo Diet. If you decide to try the Paleo Diet, get a group of friends to do it together so you aren't the only one saying no to a night out a bar or not eating the cake in the break room. You can hold each other accountable and have an easier time sticking to your diet. Solidarity, sister!
Here is a quick rundown of the foods you're allowed to eat when you go Paleo:
Lean meats – beef, veal, lamb, chicken, venison, bison, etc.
Fish – salmon, tilapia, bass, etc.
Seafood
Eggs
Vegetables – don't forget these 🙂
Some fruit – Berries and the fruits with less sugar are best
Unrefined, natural oils – olive, coconut, and avocado
Nuts – in moderation (this does not include peanuts because peanuts are a legume)
Honey and maple syrup
Foods to avoid on the Paleo Diet:
Grains
Legumes

"What's a legume," you ask? They are beans, peas, and also peanuts. Miso and lentils are also off the menu.

Corn
White potatoes
Refined sugar
Refined Oils
Processed foods
Alcohol
Soda
What if I have other dietary restrictions?
If you're a vegetarian, it will be very difficult for you to maintain a healthy diet and still adhere to the Paleo Diet restrictions. Vegetarians depend a lot on grains, legumes, and dairy products to give them their daily allotment of protein and those are on the list of foods to avoid.
If you're on a gluten-free and/or dairy-free diet, you might find the Paleo Diet easy as pie (except you can't eat most pies).
If you're a pescatarian, then you're in luck – just keep eating seafood and avoid the other meats.
Now you know all about the Paleo Diet! Hopefully, all of this Paleo diet information was helpful and you have something new to try. Here are a bunch of free Paleo recipes for you to make tonight:
Latest posts by FaveHealthyRecipes
(see all)