We normally don't like the word "diet," because it's often associated with a temporary meal plan that you only use when you're feeling bad about helping yourself to that third slice of birthday cake. But the Paleo Diet is more than just a quick way to lose a couple pounds – it's a way to change your whole lifestyle.
The Paleo Diet (otherwise known as the "caveman diet") got its name because it's based on the foods that our hunter-gatherer, Paleolithic ancestors would eat. Since humans were not originally intended to digest grains, legumes and dairy, this diet plan cuts them out and focuses more on all natural foods, such as meat and low-starch fruits and vegetables. Many of the Paleo Diet recipes choose meals that are high in protein, fiber, potassium and vitamins, and are low in carbohydrates and sodium.
It's easier than you think to maintain this lifestyle. We have a lot of Paleo-friendly versions of some of your favorite recipes. They're so delicious you won't even realize they're healthy!
Paleo Diet Recipes Just for You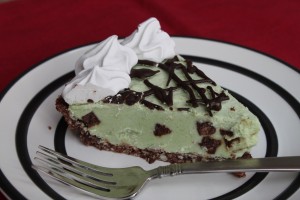 Grain-Free Grasshopper Pie – This chocolate mint pie is the perfect way to satisfy your sweet tooth without adding extra inches to your waistline.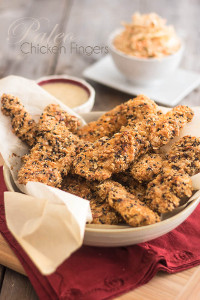 Skinny Chicken Fingers – This recipe adds a lighter twist to this classic kid-friendly meal, because the chicken fingers are baked instead of fried.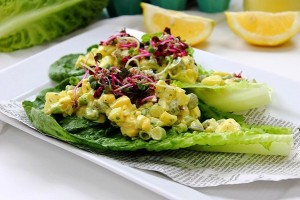 Easy Egg Salad Lettuce Cups – Paleo diet recipes are known for being loaded with vitamins and protein, and this tasty dish from Peachy Palette is no exception!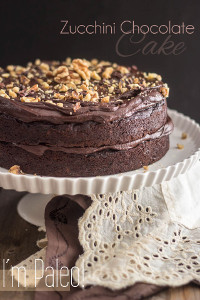 Secretly Healthy Chocolate Cake – A special ingredient is used to add texture, crunch and flavor to this dessert: zucchini!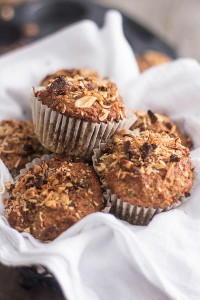 Wholesome Banana Walnut Muffins – Paleo recipes make great snacks because they're loaded with all natural ingredients. These muffins especially hit the spot because of their comforting texture and sweet flavor.

Cauliflower Fried Rice – Save money and calories on Chinese takeout with this healthy side dish from Connoisseurus Veg. It's light, flavorful and contains the perfect amount of crunch!
What are some of your favorite Paleo Diet recipes?
Latest posts by FaveHealthyRecipes
(see all)