March is a mad month. College basketball has the world going crazy with brackets and office pools, everyone asking the same question: Who's going "all the way?" I am pretty laid back about all the frenzy over the tournament. Sure, I'll do a pool with friends, try to pick a winner, but there isn't much about this competition that gets me very excited. However, just like the Super Bowl, March Madness guarantees viewing parties, and with parties comes party food. Now that's something I can get pumped about.
Since there are so many games to watch, there will be even more parties to attend, meaning even more opportunities to try new recipes. Out of all the food there that could be served, there's one the fans are guaranteed to go nuts over: desserts.  Here are some really great party dessert recipes that are sure to be slam-dunks. Be sure you make enough of whatever you decide to bring to your friends' houses –  these awesome, homemade desserts are sure to disappear fast.
Shoot and score with these wonderfully delicious party dessert recipes.
These 10 very easy dessert recipes all include Bisquick as one of their ingredients. You'll have a lot of fun making these simple recipes, and they won't keep you away from the games too long. Impress your friends with these great recipes while making sure you don't miss out on any of the action.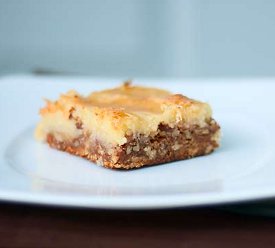 This recipe for Butter Pecan Cake Mix Squares will definitely make your friends smile. They are sweet, crunchy little treats that are certain to be a hit at any of the parties you take them to. Make sure you take the recipe with you – everyone will want to know how you made these delightful desserts.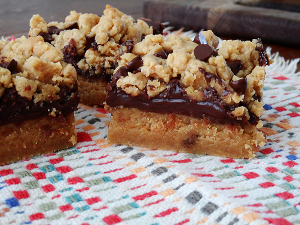 Indulge in your chocolate cravings with these awesome Peanut Butter Chocolate Layer Bars. Chocolate and peanut butter is arguably one of the best flavor combinations out there, and this dessert does it right.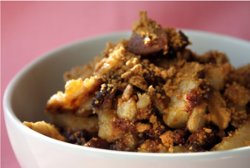 Scrumptious apples, warm cinnamon, and chewy raisins all come together to create this outrageously good party dessert recipe. Apple Raisin Crumble is a healthier snack for your friends to munch on that will hopefully balance out their buffalo wings and cheese dip.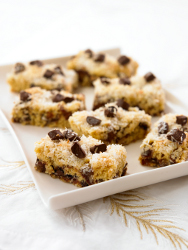 This is one bar that lives up to its name. These Decadent Date Bars are positively perfect for sharing with guests. Sweet dates combine with sweet coconuts and delicious dark chocolate to make this wonderful homemade dessert.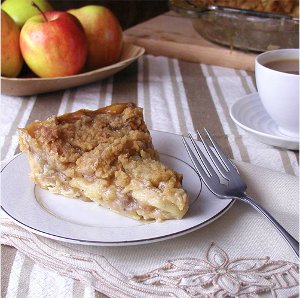 Nothing is more American than getting insanely excited for a college tournament – except maybe apple pie. Make America's Best Apple Pie as a way to commemorate this truly crazy awesome time of the year.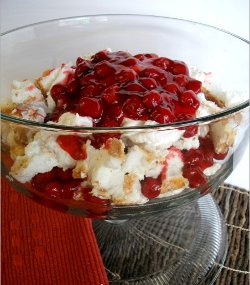 This recipe for Angel Fluff could not be more perfect for bringing to a friend's house to watch a game. Easily made and easily carried, just throw the ingredients in a bowl and go. You are certain to be the life of the party with this heavenly dessert.
What are your favorite party dessert recipes to bake for your friends?
Latest posts by RecipeLion
(see all)