Hi there! Holly here from Revamperate with the perfect recipe to end the summer with – peach upside down cake.
As an alternative to the always-popular pineapple upside down cake, replacing the fruit with slices of peach created a whole new cake. This is a very simple recipe for a buttermilk cake, and you simply lay the fruit in the bottom of the pan, bake the cake over it and then tip it over so that the peach comes out on top. It's that easy!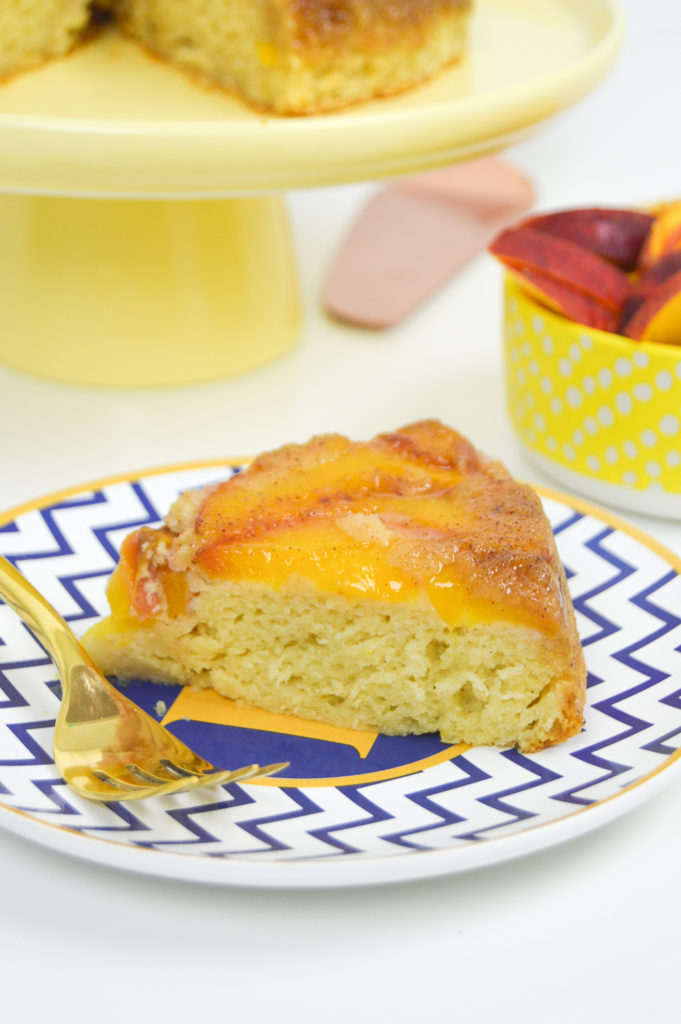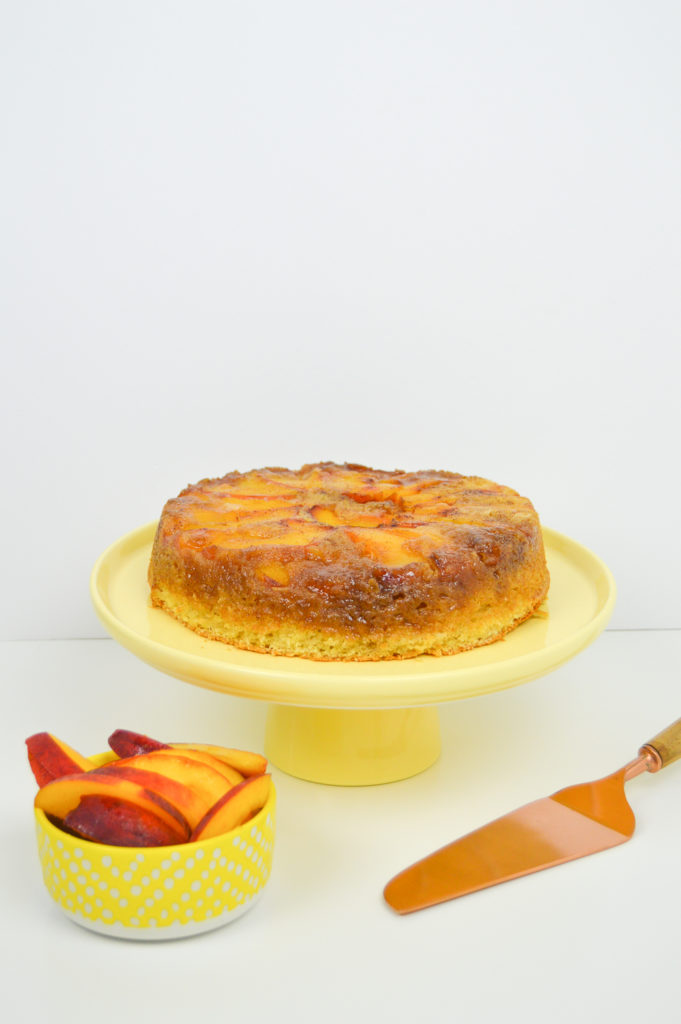 If you serve some ice cream on top, peach upside down cake is the perfect dessert for the end of summer!
The recipes makes one 8-inch cake.
For the cake:
1 ¼ cups all-purpose flour
1 teaspoon baking powder
¼ teaspoon baking soda
¼ teaspoon salt
5 tablespoons oil, I used vegetable oil
1 large egg, at room temperature
2 teaspoons vanilla extract
¾ cup granulated white sugar
¾ cup buttermilk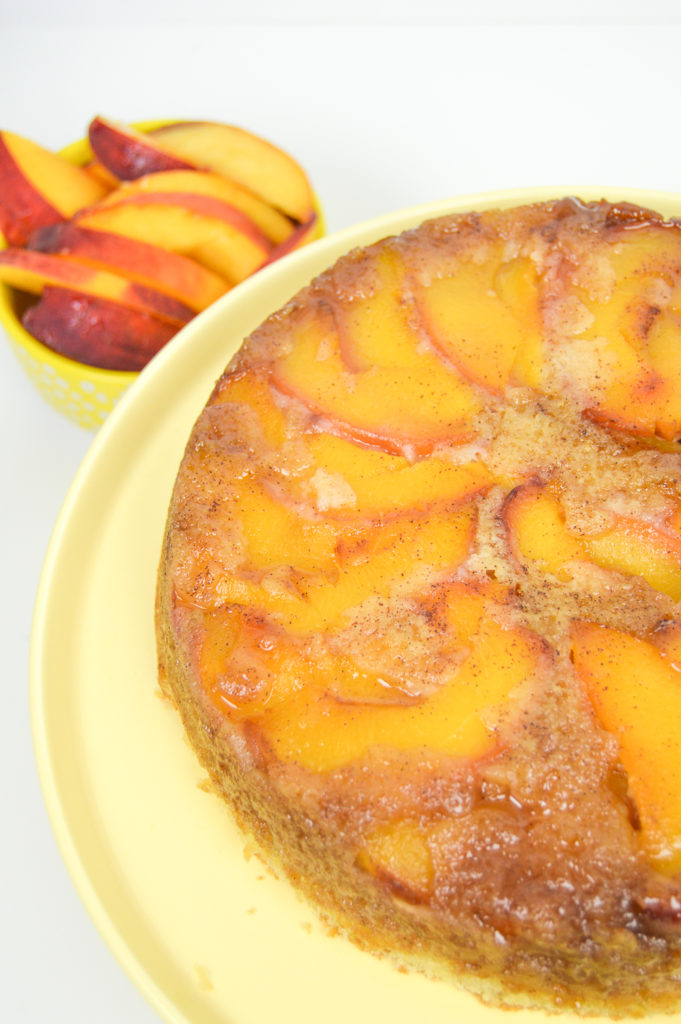 For the topping:
5 tablespoons unsalted butter
¼ cup brown sugar
2 tbsp granulated sugar
½ teaspoon cinnamon powder
4 large peaches, cut into ½ inch slices
Preheat the oven to 350 degrees F and grease an 8-inch or 9-inch round baking pan with cooking spray.
In one bowl, whisk together the flour, baking powder, baking soda and salt.
In the bowl of your mixer fitted with a paddle attachment, mix together the sugar and oil, followed by the egg and vanilla until well-mixed. Then mix in the buttermilk. Slowly add the dry ingredients in batches until barely mixed. Be careful not to overmix the batter.
Set the batter aside to make the topping. In a small saucepan, melt the butter. Mix in the sugars and cinnamon and let simmer until the sugar appears to melt. Pour the butter mixture over the greased pan.
Cut the peaches into small slices and arrange in a circular pattern around the pan on top of the warm butter mixture. If you want, you can double up and arrange the slices in two layers. Top with the prepared cake batter and smooth with a spatula.
To avoid making a mess in your oven, I recommend placing the pan on a cookie sheet. You can also avoid this issue by using a larger pan. Bake the cake for about 38 minutes until a toothpick inserted into the center comes out clean. Let cool for about 10 minutes and then carefully turn the pan over onto a plate or cake stand to cool completely. Once cooled, carefully remove the the pan to reveal the beautiful peach topping.
Cut and serve alongside a scoop of vanilla ice cream, and you will absolutely love it!
Latest posts by Holly Wade
(see all)