Welcome to #PeachWeek on RecipeChatter!
Peaches are in season, and we couldn't be more excited. From peach cobbler recipes to peach smoothies and peach cakes, we're obsessed with this juicy fruit. Move over, berries, because it's time for peaches to shine.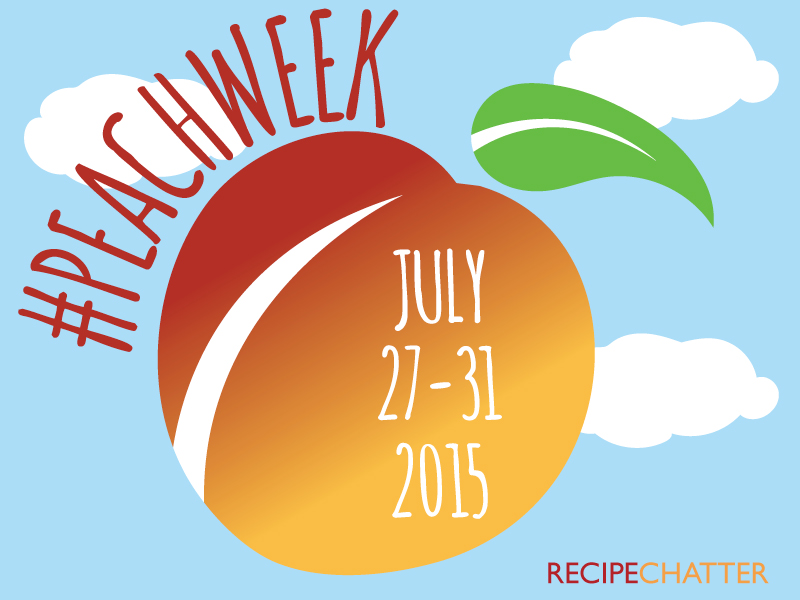 Why peaches? From May to August, peaches stun us with their super-juicy sweetness. This year's Georgia peaches are one of the sweetest harvests in years, so why not take advantage of that with our amazing peach recipes?
We've got some wonderful peach goodies for you this week, from amazing Peach Pies in a Jar from our Test Kitchen, a Peachy  Disney World copycat recipe you'll never forget, amazing guest blogger recipes, and unimpeachable tips and tricks to choose and cook with peaches.
Come back every day from July 27 to July 31 for fresh, peachy content on RecipeChatter. You can join in the fun by sharing your peach photos and recipes with us on Facebook, Pinterest, Twitter and Google+. Just use the hashtag, #PeachWeek! (If you want to make sure we'll see it, make sure to tag @RecipeLion, too.)
Can't wait to see all your peachy goodness!
Join us for #PeachWeek – Peachy please?
Bonus Giveaway!
To celebrate #PeachWeek, we're giving away one copy of The Old Farmer's Garden-Fresh Cookbook Almanac, which features over 325 recipes for seasonal fruits and vegetables (including peaches, of course)!
Update: The winner is Kim Wilken! Kim, we'll contact you about your prize.
What do you like to make with peaches?
Latest posts by RecipeChatter
(see all)