Peach desserts are amazing to begin with, but gluten-free desserts take it to another level. Gluten-free desserts tend to get creative, which is a very good thing when you're working with big-flavor fruits like peaches. When you want to enjoy peach desserts that aren't drowning in carbs and really let that flavor shine, gluten-free desserts are the way to go.
Not only are gluten-free desserts a healthier option, but they also tend to be extremely easy to make. After all, you're really just letting the fruit's flavor take the lead. Why mess with a good thing? Combined with ingredients like almonds or healthy cream, the taste is unbelievably dreamy.
Of course, any time you're cooking gluten-free recipes, you should be careful about cross-contamination. Check out our interview with Beckee Moreland, who taught us ways you can keep a gluten-free kitchen (especially if you have a gluten allergy or Celiac disease).
Today, we have gathered these gluten-free desserts from FaveGlutenFreeRecipes.com so that you can enjoy peaches in a healthy way!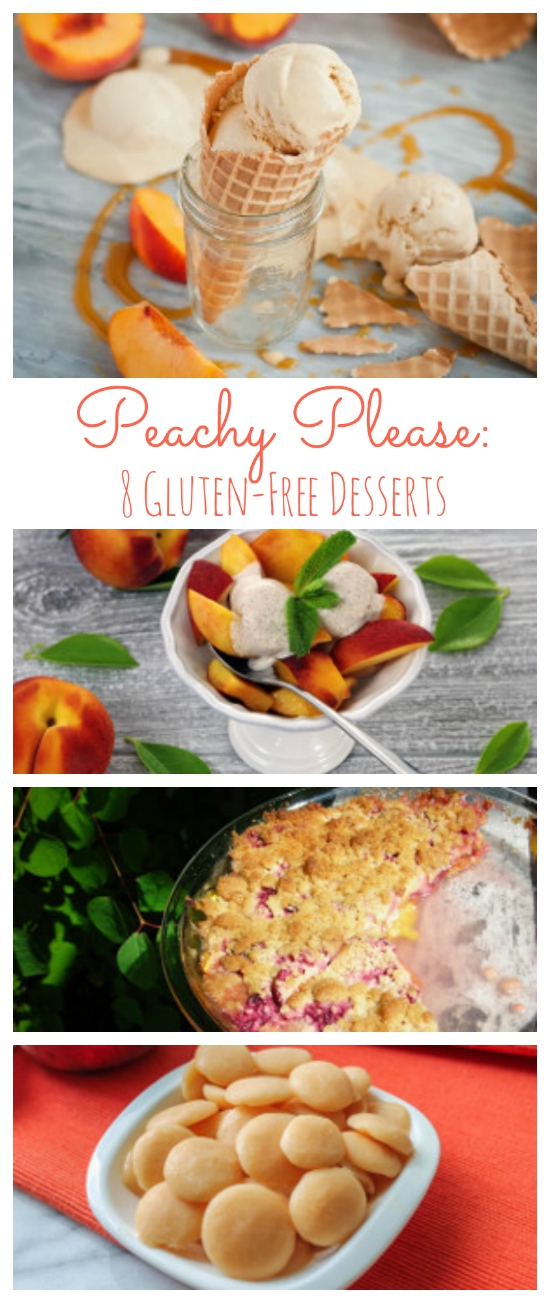 Peachy Please: 8 Gluten-Free Desserts
What's your favorite healthy dessert? Let us know below in the comments!
Latest posts by FaveGlutenFreeRecipes
(see all)