Print This Post
Peach desserts are amazing to begin with, but gluten-free desserts take it to another level. Gluten-free desserts tend to get creative, which is a very good thing when you're working with big-flavor fruits like peaches. When you want to enjoy peach desserts that aren't drowning in carbs and really let that flavor shine, gluten-free desserts are the way to go.
Not only are gluten-free desserts a healthier option, they tend to be extremely easy to make. After all, you're really just letting the fruit's flavor take the lead. Why mess with a good thing? Combined with ingredients like almonds or healthy cream, the taste is unbelievably dreamy.
Of course, anytime you're cooking gluten-free recipes, you should be careful about cross-contamination. Check out our interview with Beckee Moreland, who taught us ways you can keep a gluten-free kitchen (especially if you have a gluten allergy or Celiac disease).
For #PeachWeek, we gathered these gluten-free desserts from FaveGlutenFreeRecipes.com so that you can enjoy peaches in a healthy way!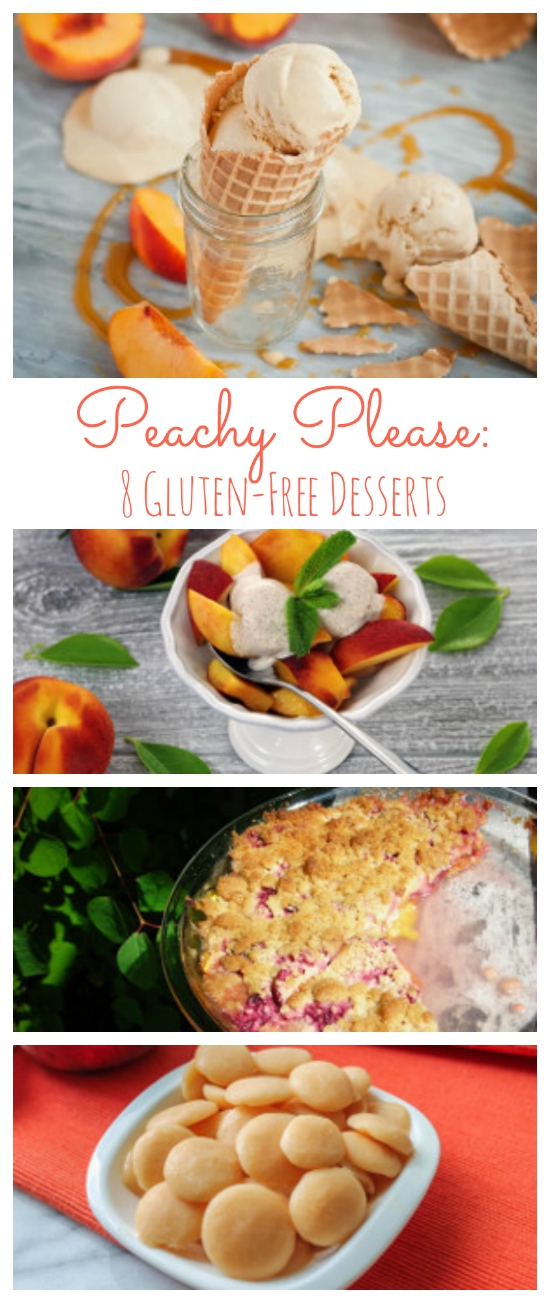 Peachy Please: 8 Gluten-Free Desserts
What's your favorite healthy dessert?
FaveGlutenFreeRecipes.com is your source for hundreds of free gluten free recipes, gluten free foods, and gluten free healthy recipes. We add new wheat free recipes and tips every day. You will find step-by-step instructions, videos, and recipes to make gluten free cooking quick and easy. Whether you have celiac disease or are just interested in learning more about a gluten free diet, we have something for everyone. From healthy gluten free breakfast recipes all the way to gluten free dessert recipes, we have gluten free cooking ideas for everyone and for every situation.
Latest posts by FaveGlutenFreeRecipes (see all)
Print This Post