Did you know that November is Peanut Butter Lover's Month? It's true! Even though you can appreciate the deliciousness that are peanut butter dessert recipes all year long, November is the month where they (and those of us who love them) are in the spotlight!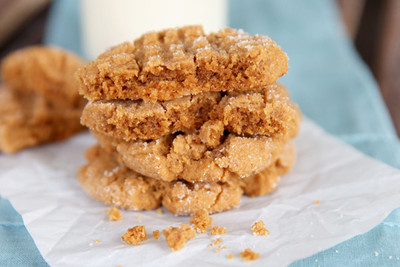 In all honesty, I never really appreciated peanut butter as a kid. I always went straight for the double chocolate chip cookies or Hershey's candy bars over peanut butter cookies and Reese's Peanut Butter Cups. I couldn't help myself. I really just didn't know what was best for me. I liked peanut butter and jelly sandwiches well enough, but that was about it. Those were dark times.
Then, when I was a poor college student and had my own apartment, I really discovered the wonder of peanut butter. I found out that I could not only cook with it or eat gobs of it straight off the spoon as an afternoon/pre-dinner snack, but that it also made for some pretty delicious baked goods. From then on, I always reached for peanut butter cookies and Reese's Peanut Butter Cups (or Reese's Pieces, which I'm also obsessed with), even when nobody was really offering them.
Long story short, I'm super excited for National Peanut Butter Lover's Month and you should be too! With so many peanut butter desserts to choose from, it's impossible not to be super jazzed. I'm only sorry that I didn't realize that it was National Peanut Butter Lover's Month earlier. Just think of all of the peanut butter dessert opportunities I've missed out on for the last 24 days…
Anyway, here are a few of my all-time favorite recipes with peanut butter that we have on TheBestDessertRecipes.com. From no-bake desserts to the best cookies you'll ever try, you're sure to find a few treats that you'll want to make immediately. My advice: Go for it. Make them all. Thanksgiving is in a few days and you can just serve the leftovers (if you have any) to your family then! 😉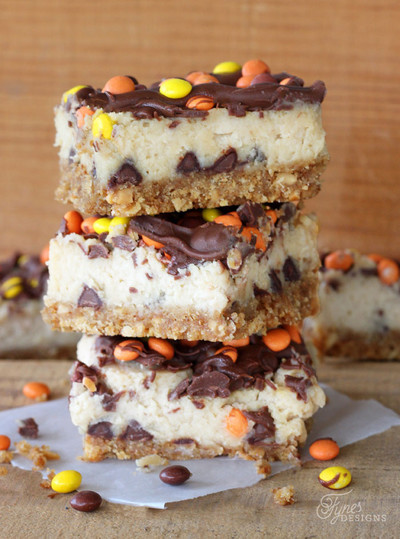 Reese's Krispie No-Bake Cookies
3-Ingredient Old Fashioned Peanut Butter Fudge
Peanut Butter Chocolate Chunk Cookie Bars
No-Bake Peanut Butter Balls (PERFECT for the holidays. Just sayin'…)
Quick and Easy Flourless Peanut Butter Cookies (pictured at the top)
OMG Creamy Peanut Butter Bars (pictured)
Homemade Peanut Butter Goo Goo Clusters
Chocolate Peanut Butter Poke Cake
Insanely Soft Peanut Butter Cookies (My favorite!)
No Bake Peanut Butter Chocolate "Lasagna"
Classic Buckeyes (OH-IO!)
For more delicious recipes with peanut butter, check out these collections:
Easy Peanut Butter Cookies You'll Love – Just updated!
Delicious Peanut Butter Desserts for Every Occasion
True or false?: Peanut butter desserts are the best kind of desserts!
Latest posts by TheBestDessertRecipes
(see all)