Today, I'm going to tell you about the brand new free eCookbook from RecipeLion, which is all about pie. This baby sells itself, but I'm going to write about it anyway. Because it's pie. And I enjoy writing about pie almost as much as I enjoy eating it.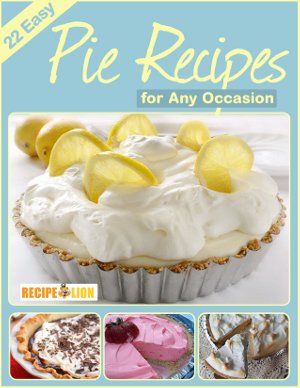 As a dessert lover, I am thrilled to announce RecipeLion's latest eCookbook: 22 Easy Pie Recipes for Every Occasion. And when we say "for all occasions," we mean it. This eCookbook is broken down into six glorious chapters:
1. Easy Pie Recipes
2. Chocolate Pie Recipes
3. Peanut Butter Pie Recipes
4. Fruit Pie Recipes
5. Apple Pie Recipes
6. Pumpkin Pie Recipes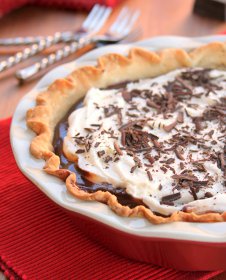 If I had to choose a favorite chapter, I would choose the chocolate chapter (I'm a big chocoholic!). I think the first pie I ever ate was French Silk, which may be partly why I'm drawn to this chapter. But the pie that I like even better than the French Silk Pie (p. 19) is its cousin: Chocolate Cream Brownie Pie (p. 15). After all, it combines two desserts in one, so it's practically a no-brainer. The brownie layer makes this dessert irresistible.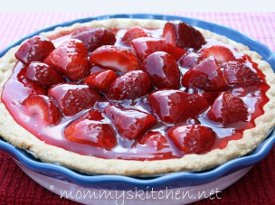 After discussing the joys of chocolate pies, I feel obligated to mention the fruit pie chapter next. Fruit pies are really the best of both worlds. Yeah, you're eating dessert, but at least you're getting a few servings of fruit while doing so. Our fruit pie chapter is filled with lovely summer pies. On page 24, you'll find Summertime Strawberry Pie. The strawberry flavor comes from three separate ingredients, including fresh strawberries and strawberry extract, so it's sure to satisfy your strawberry craving.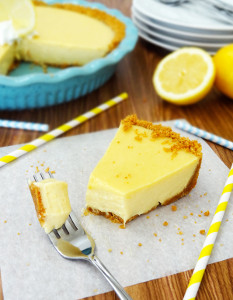 If you scroll down a little farther, you'll come across Luscious Limeade Pie on page 29. This one is a bit like Key lime pie, but not quite. It does have a graham cracker crust and a lime filling, though, so if you like Key lime pie, chances are you'll like this recipe. If lemon pies tickle your fancy, then you'll especially love Guilty Pleasure Lemon Icebox Pie (p. 26). It is also similar to a Key lime pie, but it's flavored with lemons instead of limes.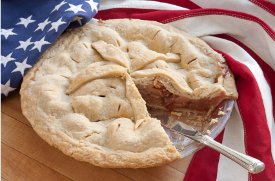 When fall rolls around, you'll be interested in chapters five and six. I'm going to stick to my fruit pies and chocolate pies during the summer, but come September, I'll be dreaming of apple and pumpkin pie every night.
I don't know about you, but after writing about all of these pies, I could really go for one right now. If you're feeling the same, then be sure to download our FREE eCookbook so you can begin the pie making process as soon as possible. Happy pie making!
Download your free copy of 22 Easy Pie Recipes for Every Occasion today!
P.S. If you want to learn a little more about making pies, take a look at our article What is Shortening? It has great tips for choosing what ingredients to use in your pie crust.
What is your all-time favorite type of pie?
Latest posts by RecipeLion
(see all)