Welcome to 2019! If you made any New Year's resolutions to eat healthier and work out a little more, then we are here to help you keep that promise to yourself with this collection of healthy recipes. Many people don't realize that the real difference is made in the kitchen (I also struggle with this.
 you, pizza). Even if you work out really hard every day but still eat unhealthy foods, you aren't going to see changes as quickly as you would like.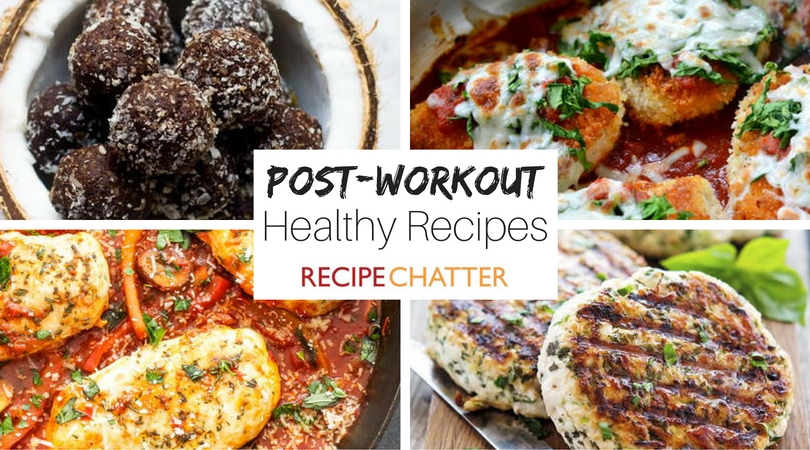 So, we've compiled some of our favorite post-workout healthy recipes for you to make and enjoy while you go on this healthy lifestyle journey. You might be thinking "oh no, healthy cooking is too hard. I don't want to do that; maybe I should just give up and try again in 2019." All of these recipes are packed with protein and super easy to make. They're simple and not intimidating, even for the most beginner of beginners in the kitchen. We're here to help you find the foods that will help you help yourself find the healthy balance you need.
Post-Workout Snacks
Healthy Post-Workout Meals
My New Year's resolutions are to save enough money in order to feel comfortable and responsible enough to adopt a dog and to work out at least 3 times a week. Eating healthy is something that I continually struggle with, so I'm going to take it slow. I've made a promise to myself to cook something healthy at least once a week. And then in February, I'll bump that up to twice a week. Maybe there will be a week in 2019 where I cook something healthy every night of the week (or at least eat some healthy leftovers).
Did you make any other New Year's resolutions? Let us know in the comments below!
Latest posts by FaveHealthyRecipes
(see all)