The secret is out! We're re-releasing one of our favorite free eCookbooks with brand new recipes. At RecipeLion, we LOVE finding restaurant copycat recipes that taste just like the dishes from some of our favorite restaurants. That's why we're adding new recipes to one of our favorite eCookbooks, 24 New Top Secret Restaurant Copycat Recipes.
While none of these recipes actually come from the restaurants themselves, they are copycat recipes that are created based on taste of a particular dish, and emulated to have that same great flavor in the comfort of your kitchen. Everybody loves going out to eat, but dining out can get expensive. The recipes in 24 New Top Secret Restaurant Copycat Recipes will save you money without sacrificing flavor.
We've got new recipes from restaurants like Cracker Barrel, Panda Express, Bob Evan's, Outback Steakhouse, Panera Bread and more! Channel your inner copycat with these easy dinner and dessert recipes! It's simpler than you think to create restaurant-quality dishes without blowing your grocery budget.
Head over to RecipeLion.com today and get your free printable collection of full recipes! If you're still not convinced, here's a sneak peek at what's inside:
Restaurant Appetizer Copycat Recipes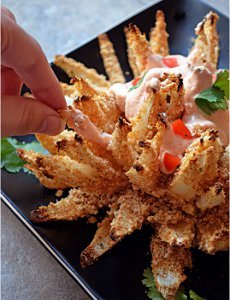 Start your dinner of right with appetizer copycat recipes like this Irresistible Baked Bloomin' Onion Knockoff! It tastes just like the Bloomin' Onion you order at Outback Steakhouse, but is super simple to make at home.
Serve this at your next party and your guests will surely be singing your praises.
Main Dish Copycat Recipes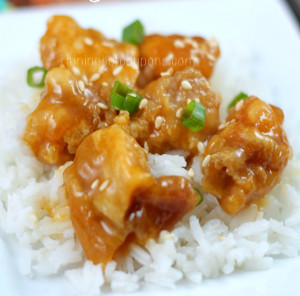 Recognize this chicken recipe? It's a copycat recipe of Panda Express' famous orange chicken! If you can't resist buying this orange chicken every time you're at a food court, try making it at home. The whole family will love the simple, familiar taste.
Sweet Copycat Recipes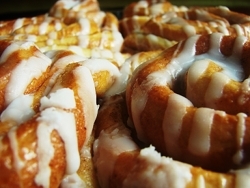 Of course, we also included copycat recipes to satisfy your sweet tooth. These Copycat Cinnabon Cinnamon Rolls are just an example. We've also included Olive Garden desserts, and much more!
Download the complete collection so you don't miss a single recipe.
Latest posts by RecipeLion
(see all)