If you have never made pull apart bread before then read this post very carefully. It's about to change your life. Pull apart bread is an extremely easy meal, appetizer, or snack choice when you are in a rush and need to feed a group. These homemade bread recipes are both delicious and satisfying, making these pull apart bread recipes the perfect food choice any time you hear a tummy rumbling. Whether you are looking for an easy breakfast recipe or just want to put a twist on your typical homemade pizza recipe, there is a pull apart bread recipe here for you. Make any of these easy recipes and you will never look at bread the same way again.
Our Top Pull Apart Bread Recipes of All Time
RecipeChatter.com has given you all tons of pull apart bread recipes over the years, but these 11 Addictive Pull Apart Bread Recipes are your favorites. Most of them are pizza related pull apart bread recipes, so we can totally see why you love them so much. Everyone loves pizza. Check them out if you haven't seen them already. I promise you will not be disappointed.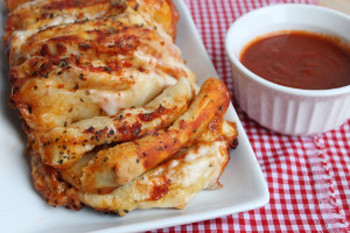 11 Addictive Pull Apart Bread Recipes
RecipeChatter's Favorite Pull Apart Bread Recipes
Like I said, we can totally see why you loved those other pull apart recipes because they are amazing. But these recipes are where it's at. From sweet to salty and everything in between, these pull apart bread recipes will satisfy any craving.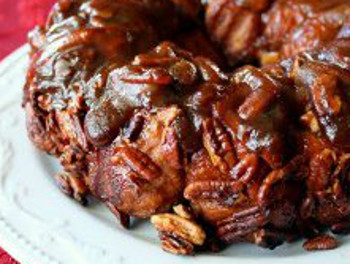 Velveeta Cheesy Pull Apart Bread
5-Ingredient Ham and Cheese Biscuit Bake
Easy Gorilla Pull Apart Bread
Overnight Monkey Pull Apart Bread
Easy Christmas Tree Pull Apart Bread
Apple Fritter Pull Apart Bread
Bubble Up Velveeta Breakfast Bake
Apple Pull Apart Bread Caramel Drizzle
Pull Apart Butter Buns
Cinnamon and Sugar Pull Apart Bread
Chicken Parmesan Pull Apart Bread
Are you looking for even more homemade bread recipes? Check out these Amazing Fall Quick Bread Recipes for more amazing bread recipes!
Have you ever tried making homemade bread before?
Latest posts by RecipeLion
(see all)