Each year, around this time, restaurants start to debut their fall seasonal menus. One thing is a constant on these menus: pumpkin. Pumpkin-flavored everything will soon be everywhere and we have the best homemade versions for you on AllFreeCopycatRecipes.com. Whether you are dying for a Starbucks Pumpkin Spiced Latte or you just go crazy for IHOP's Pumpkin Pancakes, there are plenty of drinks and treats to get excited for this season.
Cooking and baking with pumpkin is simple. There are a few ingredients you will want on hand all season long. Pumpkin puree is the primary ingredient uses in pumpkin recipes. You can use the canned variety or make your own Homemade Pumpkin Puree (find out how here). Pumpkin pie spice is another ingredient widely used in seasonal recipes. This Pumpkin Pie Spice is easy to make and can be used for many different recipes. Cinnamon is one more ingredient that makes pumpkin even better. Once you have these important ingredients, you can try your hand at these easy pumpkin recipes.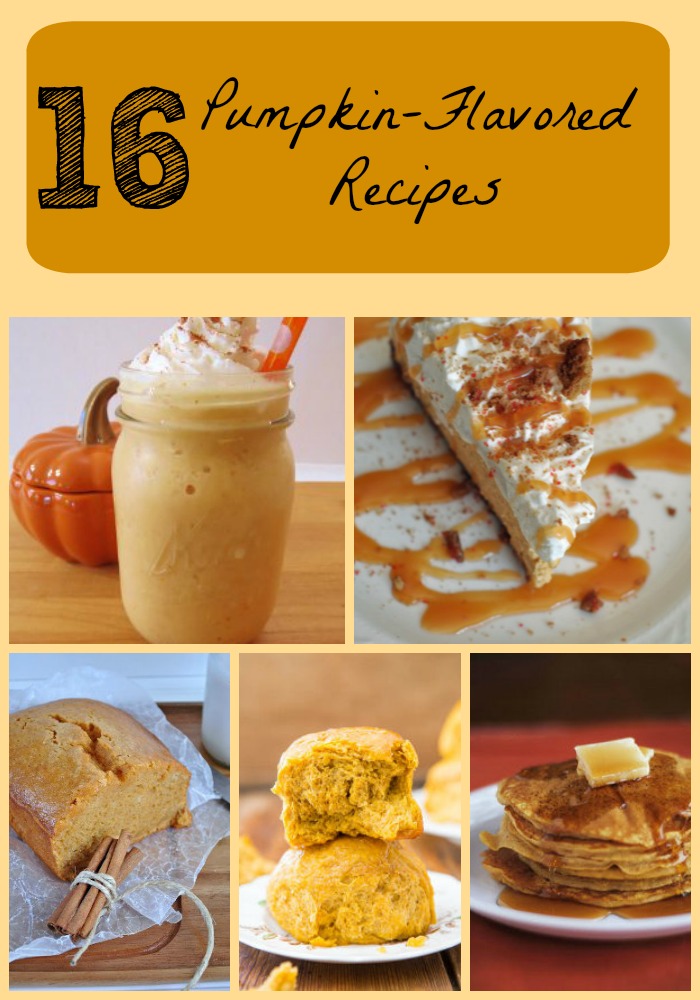 Pumpkin Flavored Drink Recipes
The Pumpkin Spice Latte from Starbucks is something that has people talking all year long. These lattes taste out of this world, but they also cost a pretty penny. Luckily, it is incredibly easy to make your own version of this highly sought-after drink at home.
Pumpkin Flavored Dessert Recipes
Pumpkin works great as a baking ingredient. It can be found in cakes, cookies, pies, and so much more.
Other Pumpkin Recipes
Pumpkin tastes great in all kinds of recipes and meals, not just drinks and desserts. Try a breakfast flavored with fall's best flavor. Or you can get "experimental" and integrate pumpkin into your next dinner! The options are endless for this versatile ingredient.
Latest posts by AllFreeCopycatRecipes
(see all)