Print This Post
Pumpkin is hands-down my favorite healthy baking ingredient! Not only is it tasty and low-calorie, pumpkin can replace so many bad-for-you fillers (oil, butter, shortening, cream, etc.)
Now that pumpkin-everything season is officially upon us, I decided to whip up my Healthy T Pumpkin Coffee Cake for a football road trip. It was a smashing success! The best part – it was super quick to make and inexpensive.

All you need to whip up this healthier dessert is 7 ingredients and 30 minutes. This Healthy T Pumpkin Coffee Cake makes 12-14 servings. It's great for a fall afternoon snack, morning breakfast or bedtime treat. It's creamy, delicious and guilt-free!
You'll see that I used reduced fat cream cheese and omitted any extra oil from the cake mix (using only pumpkin to blend). I added some extra pumpkin spice to the cake mix, but it can always be left out if you're not a fan. Personally, I think this recipe would make great muffins as well!
Healthy Pumpkin Coffee Cake Recipe
Ingredients:
1 box spice cake mix
15 oz. can of pumpkin
1 tsp. pumpkin spice (optional)
8 oz. reduced fat cream cheese
1 egg
1/4 cup sugar
1 tsp. vanilla extract
Instructions:
1. Preheat oven to 350 F.
2. Mix cake mix, pumpkin and pumpkin spice all together in a large bowl until well-blended. The mixture will be thick and sticky. Spread evenly into a 9×9 baking dish. Bake for 10 minutes.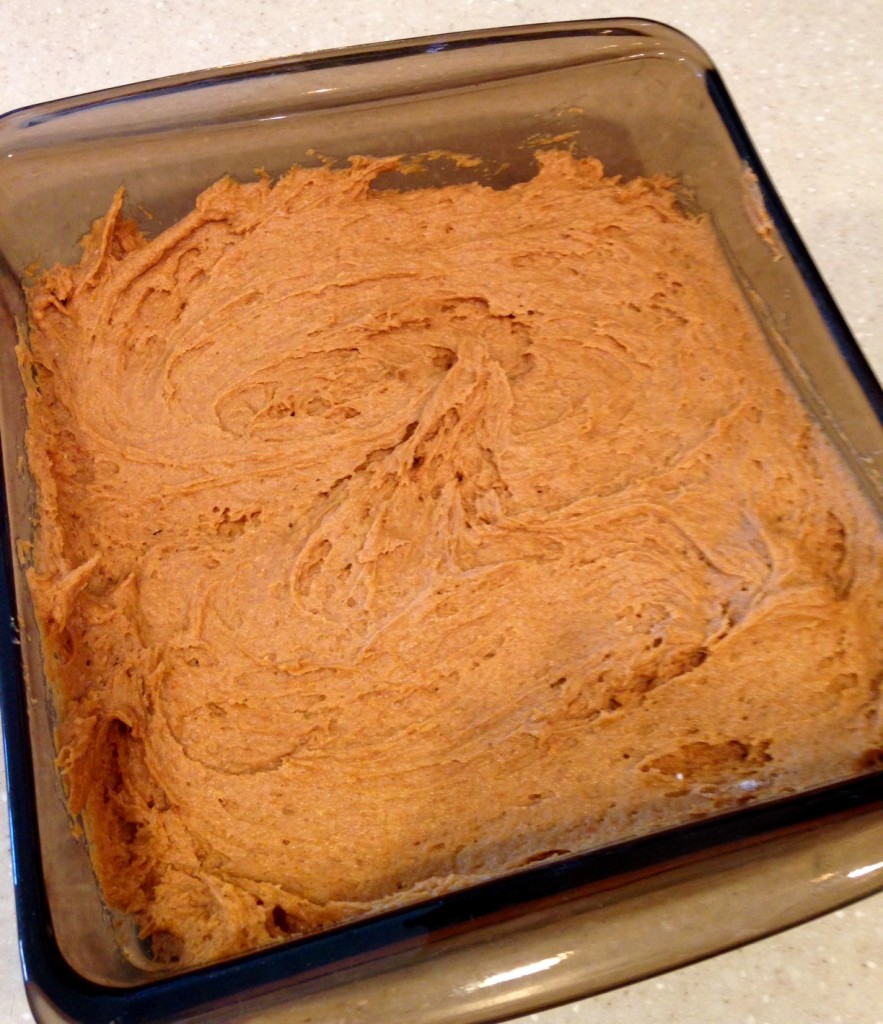 3. While your cake is baking, beat together cream cheese, egg, sugar and vanilla extract until creamy. Pour atop your baked cake and swirl with a knife.
4. Bake an additional 15 minutes. Let cool. Slice and serve.
What's your favorite pumpkin recipe?
I'm a complete foodie who loves to stay fit! It's hard for me to whip up a classic recipe without adding a healthy twist, so I started my 'Healthy T' blog several years ago as a way to catalog my favorite concoctions. The support I've received in return has been remarkable. 'Healthy T' is all about eating to feel your best! Cheers!
Latest posts by Tarah Thorne (see all)
Print This Post