Print This Post
Pumpkin Soup, anyone? With all the pumpkin desserts out there, it's easy to forget that there's another side to pumpkin. A savory side. For #PumpkinWeek, we thought we'd explore the best savory pumpkin recipes.
When you want a tasty, comforting fall dish, pumpkin's a great ingredient. From soups to casseroles, it's easy to include pumpkin in a variety of savory recipes. Best of all, pumpkin is pretty healthy! It's low-fat, so you can shamelessly stuff yourself at dinner.
If you can't wait to dig into some savory pumpkin recipes, join the club. Pumpkin Soup is by far the most popular, especially right here on RecipeChatter.
Here are some of our favorite pumpkin soup recipes and other savory dishes!
Pumpkin Soup and Other Savory Pumpkin Recipes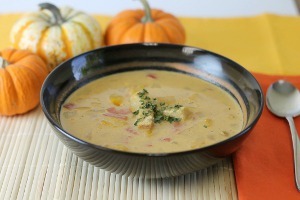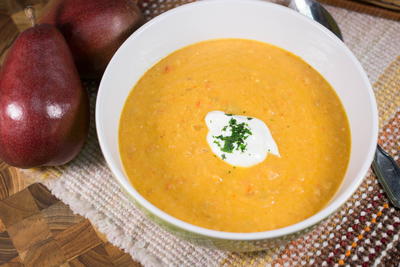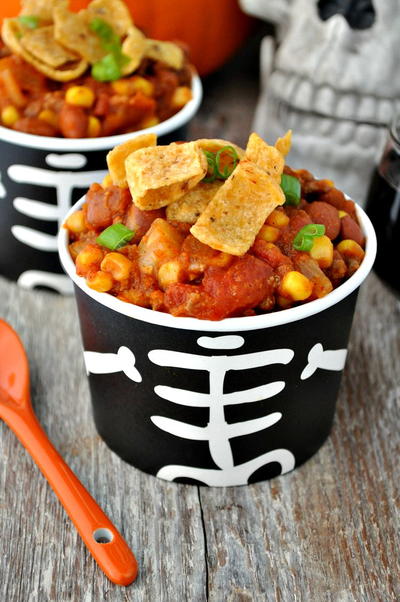 Plus, check out 31 Dinners to Make for October.
What's your favorite savory pumpkin recipe?
RecipeLion is dedicated to the best recipes and cooking tips. From quick and easy dinner recipes to new and exciting dessert recipes, we find and deliver the best recipes from all over the web. Plus, we feature free product reviews and giveaways of all the latest and greatest products including cooking gadgets, cookbooks, food, and more. RecipeLion is a wonderful online resource for cooks of all skill levels.
Latest posts by RecipeLion (see all)
Print This Post