For many families, getting a home-cooked meal on the table after a day of work, school, and social commitments is no easy task. After all, wouldn't ordering delivery from your favorite restaurant be easier — and faster? With this selection of quick casserole recipes, you'll definitely think otherwise! Hearty and full of flavor, quick casserole recipes can help every home cook whip up a delicious meal in just a little bit of time.
I'll let you in on a little secret: I love to whip up a casserole for dinner when my to-do list gets out of control, and here's why. Casserole recipes are the perfect answer for anyone who likes to multi-task. Casseroles typically bake in about 30 minutes, giving you plenty of time to start on that mountain of laundry or tackle other tasks on your to-do list. Casseroles are also easy to make, with many recipes requiring only a few steps before the dish is popped into the oven.
I have also found that casserole recipes are excellent ideas for last-minute dinners. Many casserole recipes use frozen or shelf-stable ingredients; you just might have all the ingredients you need in your freezer or pantry, so you likely won't need to make a special trip to the grocery store. Serve these quick casserole recipes with steamed vegetables and fresh bread, and you will have a delicious, hearty, and filling dinner that everyone will love. How's that for a no-fuss meal for a busy weeknight dinner?
Now it's time to roll up your sleeves and get cooking on your family's new favorite casserole recipe. You'll love having this selection of quick and easy recipes right at your fingertips the next time you need to get dinner ready in a hurry.
You can still make a delicious meal for your family with these quick casserole recipes! The following selection of casserole recipes can be ready to eat within about an hour.
15 Quick Casserole Recipes for Busy Nights
It's a universal truth that home cooks can never have too many casserole recipes! Whether you are looking for some crowd-pleasers for your next game watch party or just want to have a few delicious (and easy) recipes up your sleeves, the recipes in Family Favorite Casserole Recipes: 103 Comforting Breakfast Casseroles, Dinner Ideas, and Desserts Everyone Will Love by Cutthroat Kitchen winner Addie Gundry will be just what you need! The cookbook is available for pre-order through Barnes & Noble and Amazon, and will be available July 4, 2017.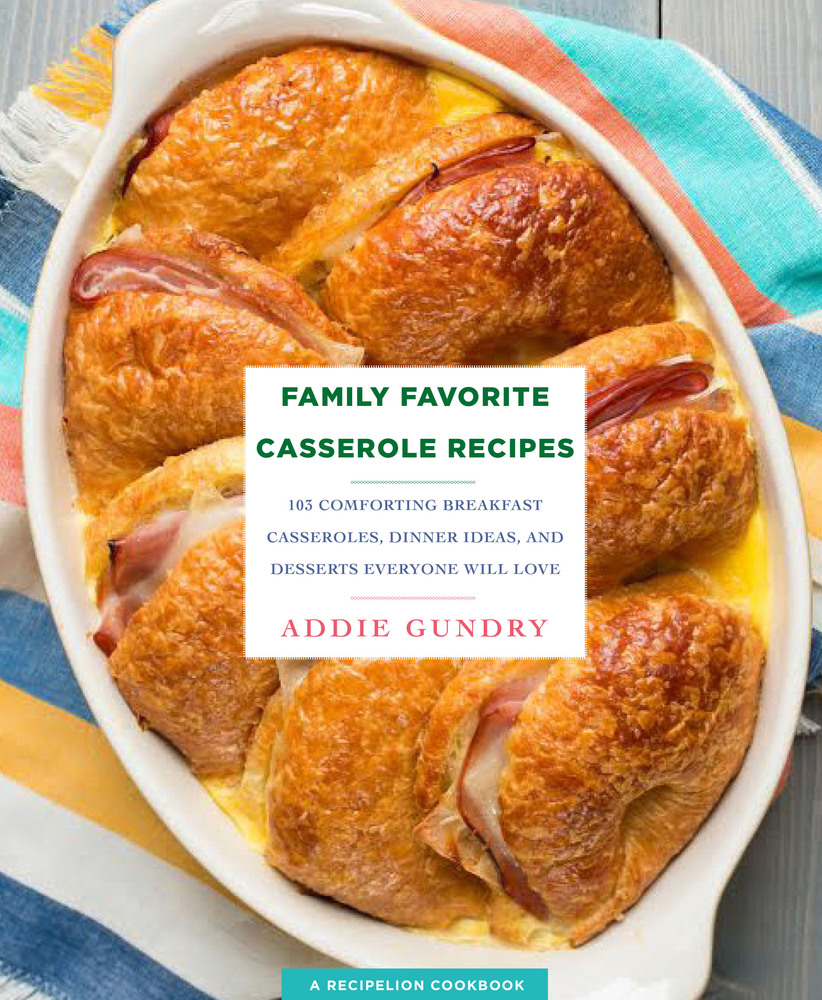 The next time you need to get dinner on the table in a hurry, use Addie's recipes!
Addie also has a few sweet casserole recipes. You'll wow the crowd when you make these:
What is your favorite quick casserole recipe?
Latest posts by RecipeLion
(see all)