Flowers are about to start blooming and we'll suddenly feel like magical unicorns again! Or at least we can shake off the cocoon of winter and emerge as beautiful butterflies. If that's still too dreamy for you, let me put it this way: warm weather will make you feel alive. Let's move from the blahdy blah black and white to a full-blown technicolor candy wonderland!
All of that spring madness was inspired by this easy dessert recipe: Rainbow Tie-Dye S'Mores recipe by Studio DIY. BEHOLD!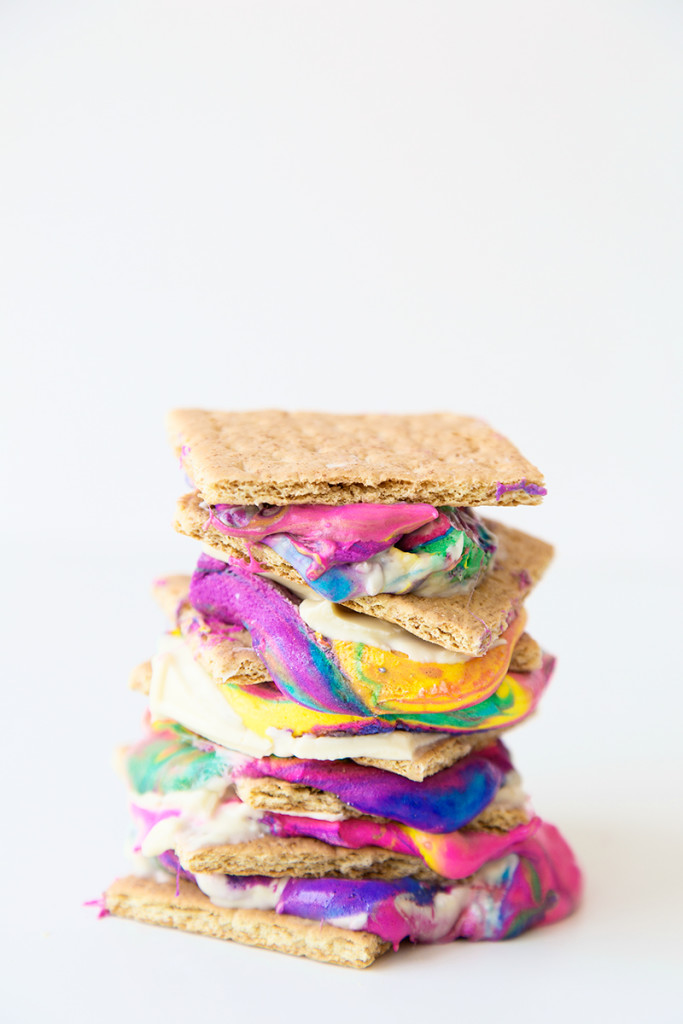 I don't know what more could convince you to check out this s'mores recipe besides the fact that you can actually eat a rainbow. How about the fact that you'll learn how to make amazing homemade marshmallows?
Are you stunned?
Latest posts by RecipeChatter
(see all)