Just updated with BONUS Simple and Easy Recipes Using 5-Ingredients or Less!
We all remember our college years and the food that we made to survive. For some, it was a good learning experience. For others, it was a clear sign that they should never step foot into a kitchen. Those who had the skills to make dinner for themselves,  we congratulate you. For those who weren't so lucky, we know that you made yourself very familiar with Instant Ramen Noodles.
To be honest, I was a little too familiar with Instant Ramen Noodles as well. It wasn't that I was a terrible cook, it's just that sometimes when you need to eat on-the-go, Instant Ramen seemed like a no brainer. Ready in minutes, full of flavor, and slightly filling, it's a college food that still fills the dorm rooms and kitchens of busy parents, and  has a special place in our hearts. Sadly, as good as Instant Ramen may taste, one bowl is loaded with sodium.  So, we decided to look around the internet to find some great Ramen Noodle Recipes to help you spruce up your old friend.
These quick and easy recipes with Ramen noodles use the instant packets to make something you never thought to make. From fresh salads to even a cheesy casserole, you can stretch out that one packet of Ramen to feed a family. If you want to stay true to your old ways and wouldn't think about messing with Ramen, try only using half or even a third of the packet when making the soup, and add in some frozen vegetables and left over chicken to make it a hearty bowl.
We hope that you enjoy these Ramen Noodle Recipes and start upgrading your noodles.
Ramen Noodle Recipes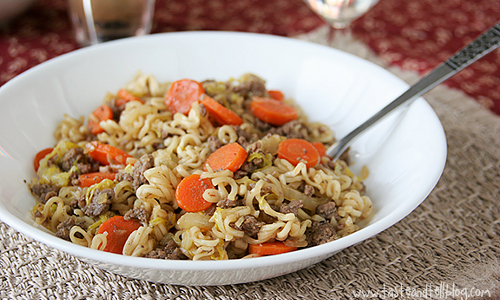 Ramen Noodle Stir Fry & Chinese Cabbage Ramen Noodle Salad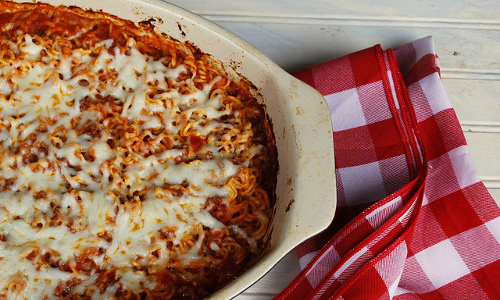 Ramen Noodle Casserole Recipe & Ramen Cacio e Pepe
BONUS!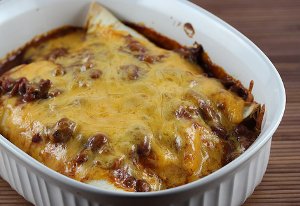 Simple and Easy Recipes Using 5 Ingredients or Less
Do you have any recipes with Ramen Noodles?
Latest posts by RecipeLion
(see all)