Hey there, party people! Who loves taking photos of your food? I know I do. In fact, all of my social mediums' timelines/feeds are full of my food pics. #SorryNotSorry
Guess what? Not only are we now on Instagram (@RecipeChatter), but we're launching our very first (and hopefully not last) Instagram hashtag contest!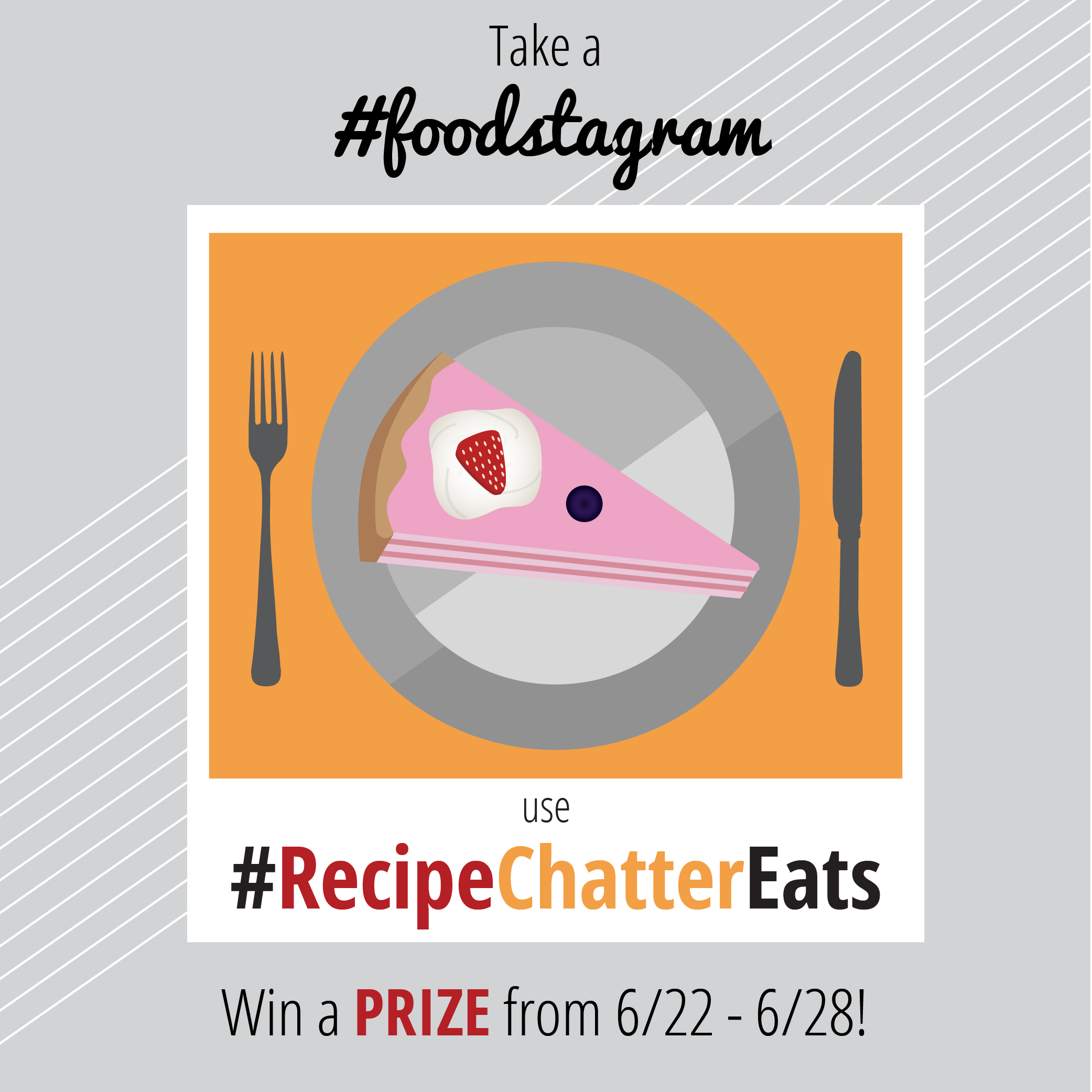 So how can you enter? All you have to do is show us a picture of what you're eating (homemade or not) and use the hashtag #RecipeChatterEats and you'll be entered for a chance to win a fun prize from our prize closet!
You can use the hashtag as much as you'd like any time between Monday, June 22 and Sunday, June 28, 2015. The more you use it, the better chance you have of winning! We'll be displaying all of the #RecipeChatterEats Instagram photos down below, so, if you don't have Instagram but want to see what people are posting, check back often to see what's being shared!

So, here's a quick summary of what you need to do to enter our Instagram giveaway:
Who: YOU!
What: Take a photo (or ten) of what you're eating (homemade, fast food, restaurant plate, potluck, anything) and hashtag it with #RecipeChatterEats. Posts that go up between 6/22 and 6/28 will be entered to win a prize from our prize closet!
Where: Instagram!
When: June 22 – June 28, 2015
Why: Because it's fun!
We can't wait to see what you're eating! See you on the #RecipeChatterEats hashtag with your #foodstagrams!

We're curious; What's your favorite Instagram hashtag to use?
Latest posts by RecipeChatter
(see all)