Besides making a ton of really great test kitchen recipes, one of our biggest goals for 2015 was to launch an Instagram account for our blog. And guess what? We did it!
We thought it would be a great idea to make our first-ever Prime Publishing food Instagram account for RecipeChatter (instead of one of our other sites) for a few reasons. RecipeChatter is where all of our sites can join together and interact with each other in a shared space, so we wanted to carry that sense of community over to our Instagram!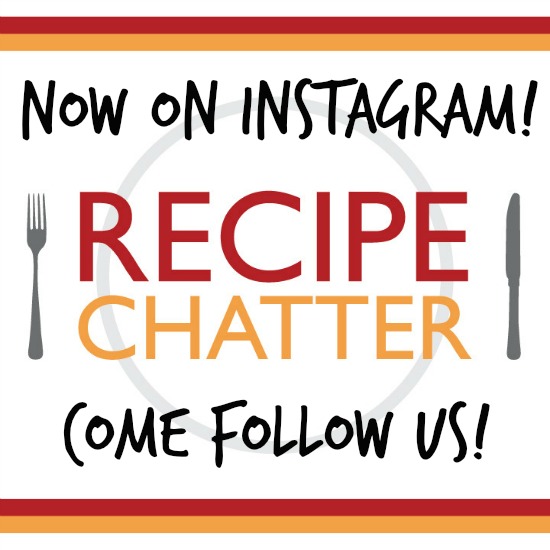 Plus, because we want RecipeChatter to become a hub for our test kitchen recipes and adventures, we thought that pairing our Instagram with the blog was a perfect match. We can't wait to give all of our readers a behind-the-scenes glimpse at our test kitchen as well as our office (and occasional adventures).
Related: Calling All Foodies! Join Our Editorial Board for Exclusive Opportunities
If you're interested in catching a peek at what we do on a daily basis or finding out about our newest test kitchen creations as soon as they come out of our kitchen, come follow us on our Instagram! Our user name is RecipeChatter, so that's easy enough for you to remember! 🙂
Here are a few examples of what you can expect from our account:
 
So, if you like food or fun cooking videos (or a few funny photos from time to time) come follow us on Instagram! You won't regret it! 😀
 
Don't have an Instagram? We're having fun over on Pinterest as well! Come follow us!
What kinds of things would you most like to see on RecipeChatter's new Instagram account?
Related: Pinning Down Pinterest
Latest posts by RecipeChatter
(see all)