Chef Addie Gundry presented RecipeLion's latest cookbooks, Retro Recipes from the '50s and '60s and Essential Slow Cooker Recipes, this past Sunday, a snowy February 4th, at the Lake Forest Book Store in Lake Forest, Illinois. These are the fifth and sixth cookbooks released in RecipeLion's 103 Cookbook series and were just published on January 9, 2018.
Addie brought along some samples for customers to try from the cookbooks including Spinach Artichoke Dip and Parmesan Ranch Oyster Crackers from the slow cooker cookbook and Strawberry Pretzel Salad and take-home Peanut Brittle from the retro cookbook. Addie had last appeared at the Lake Forest Book Store in August 2017 to present recipes from the first two cookbooks, Family Favorite Casserole Recipes and No-Bake Desserts.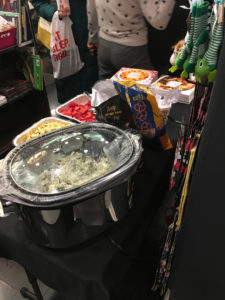 Addie received her masters in culinary arts at Auguste Escoffier in Avignon, France and has worked for several notable chefs, including Daniel Boulud, Thomas Keller, and Martha Stewart with management, restaurant openings, brand development, editorial, marketing, and sales. In 2015, she won Cutthroat Kitchen on The Food Network.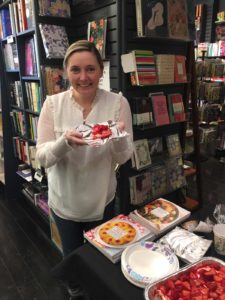 The next books in the series, Easy Chicken Recipes and Homemade Soup Recipes, will be released in March 2018. Future cookbook topics include healthy recipes, holiday recipes, and cake recipes.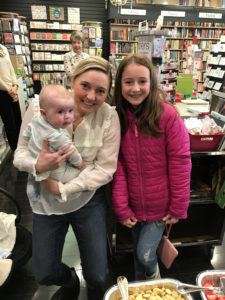 Latest posts by RecipeLion
(see all)