RecipeLion's Executive Producer, Addie Gundry, will be competing on the upcoming season of Food Network Star, premiering on June 4th at 9/8 c. This is season 13 of the series with the mentor-judge duo of Bobby Flay and Giada De Laurentiis back to put the 12 contestants through the wringer as they try to discover who among them has what it takes to host their very own series on The Food Network. Not only do the contestants need to create culinary masterpieces under the pressures of the spotlight, but they also need to exude on-camera charm to win over the audience and the judges.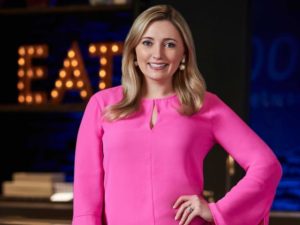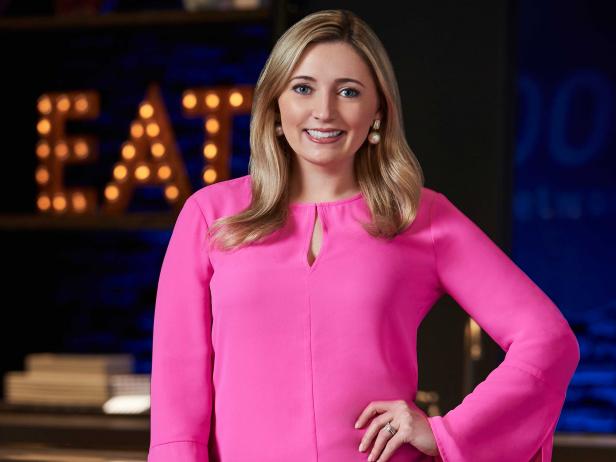 "I was in shock when I found out I was going to be on the show," Gundry said. "I was expecting to hear the week prior, so I thought that the delay in finding out meant that it was a no. I was most excited about meeting the competition. I knew there would be a big group of neat people, and I knew that it would be fun to get to know them."
When asked what viewers can expect to see in the premiere episode, Addie said, "I wish I knew! We film for so many hours I have no idea what will be aired and what will not make the cut! I will say that all 13 finalists have big personalities and the potential to be stars!"
Addie's tackling several projects at Prime Publishing, including directing the video department with their Quick Bites videos and craft videos, original recipe development, and creating RecipeLion's 103 cookbook series with St. Martin's Griffin, launching on July 4, 2017 and available for pre-order on Barnes & Noble and Amazon.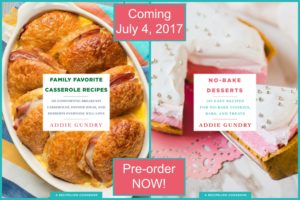 Gundry's experiences in creating the RecipeLion cookbook series was invaluable in helping her prepare for the show.
"We create 103 recipes for each book," Gundry said. "At this point that is over 1,000 recipes. I feel like it was a year of boot camp training. I feel like I can cook anything really, because our cookbooks spanned such broad topics!"
Plus, RecipeLion has an exciting new promotion to win a chance to fly out to Chicago to spend the day cooking with Addie. Click here to find out more about our Summer Potluck Challenge. And be sure to tune in to The Food Network every Sunday at 9/8c, beginning on June 4, to watch Addie compete for her chance to become the next Food Network star. And keep checking back with RecipeChatter each week for our recap of each episode, along with behind-the-scenes tidbits with Addie.
Latest posts by RecipeLion
(see all)