RecipeLion's own Addie Gundry appeared on QVC's In the Kitchen with David, hosted by David Venable, for the debut of the upcoming 103 cookbook series. The first two in the series, Family Favorite Casserole Recipes and No-Bake Desserts, will be released on July 4, 2017. Addie and David previewed several dishes, including Smoked Gouda Mac and Cheese, Rainbow Puppy Chow, and Ice Cream Sandwich Casserole. Addie discussed the different events each recipe would be perfect for as well as giving a sneak peek about the different flavors each one had in store.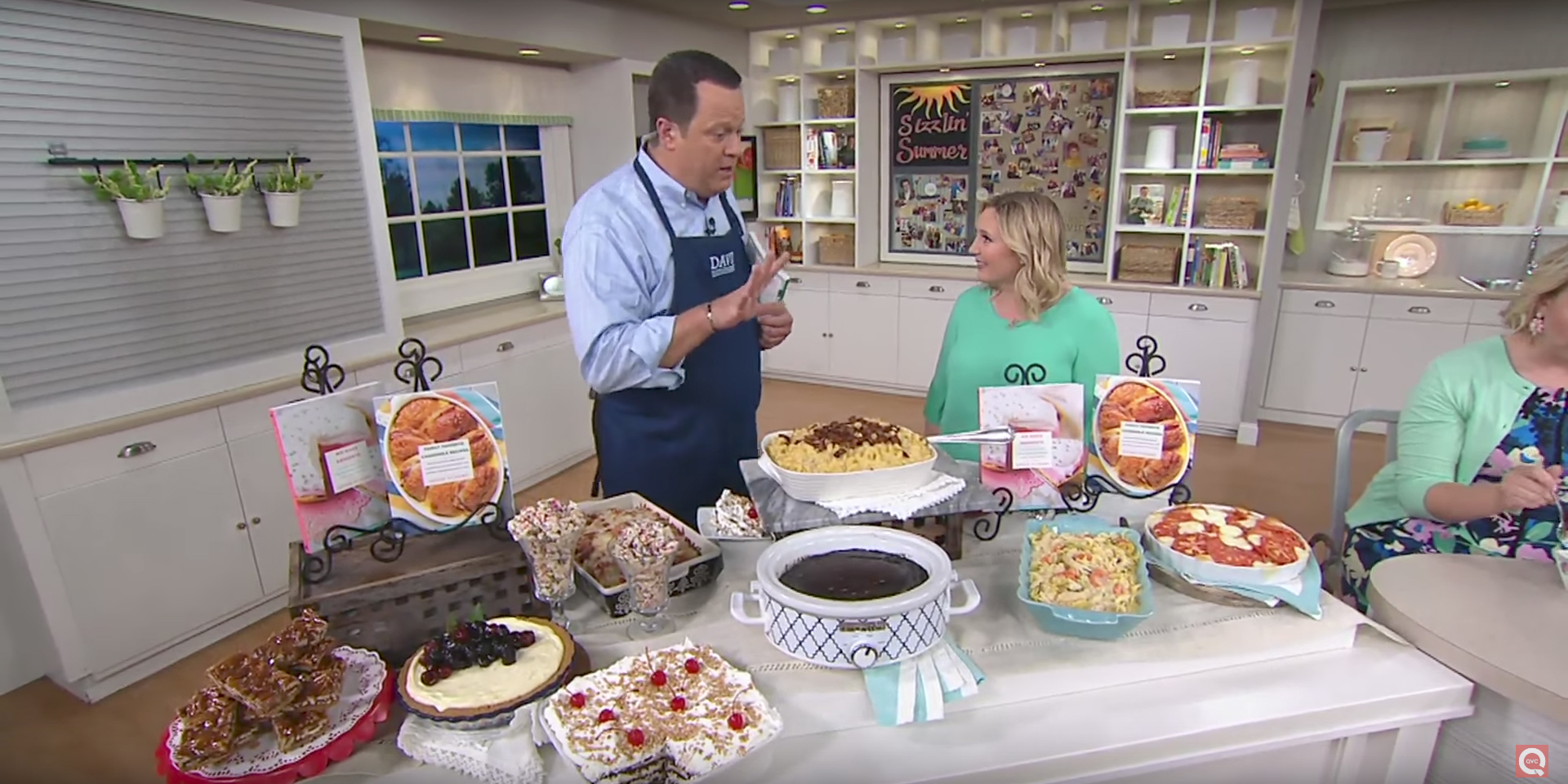 The cookbooks feature original recipes and full-color photographs, based on the most popular recipes found on RecipeLion.com. Several of the recipes from the cookbooks can be previewed for free, including Chocolate Éclair Cake, Cinnamon Roll Casserole, and more.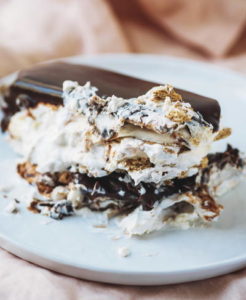 In addition to creating recipes for the RecipeLion test kitchen, Addie can be seen competing on the current season of Food Network Star. RecipeLion fans also have the opportunity to meet and cook with Addie in-person with RecipeLion's Summer Potluck Challenge. Fans can submit their best summer potluck recipe, and RecipeLion fans will choose between 10 finalists to determine who will be flown to the Chicago offices to spend the day cooking with Addie.
Upcoming cookbook topics include Everyday Dinner Ideas and Easy Cookie Recipes, both due out in August 2017. Family Favorite Casserole Recipes and No-Bake Desserts are available for pre-order on Amazon and Barnes & Noble.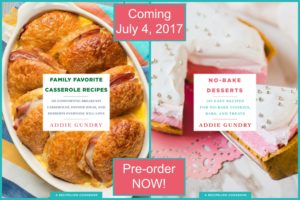 Addie's Video Appearances:
If you'd like to check out more of Addie's video appearances, check out the list below!
Addie on QVC's In the Kitchen with David
Addie on WCIU's You & Me This Morning
Addie on the premiere episode of Food Network Star
Latest posts by RecipeLion
(see all)