Elvis Presley's birthday was Jan. 8. He would have been 80 years old. Elvis has meant a lot of things to a lot of people since he rose to fame, but although he was the King on the road, at home he was just Elvis. His best friend and manager Joe Esposito said that no matter your status, Elvis would greet you the same way when you first met him. He'd shake your hand and say, "Hello, I'm Elvis Presley," as if you didn't know. That's the down-home kind of person he was.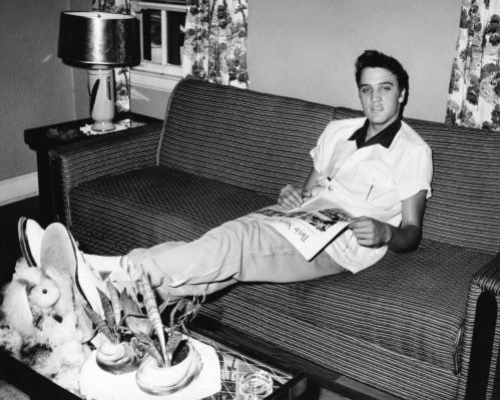 Image from elvis-postcards.com – Elvis at home in 1956.

Elvis loved home life, too, and his home, Graceland, is just as iconic as he is. No matter how rich and famous he became, Elvis still loved the food he grew up with best of all. He loved simple southern cooking like collared greens, and decadent, rich foods like his all-time favorite: banana and peanut butter sandwiches. (If you're a true Elvis fan, I bet you already knew that!)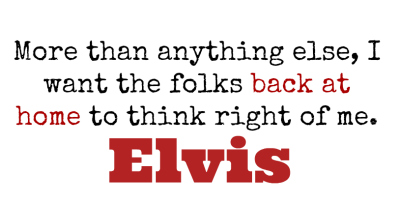 We've rounded up recipes from FaveSouthernRecipes.com that Elvis would probably love. It wasn't hard because we have plenty of old-fashioned recipes and new twists on flavors he enjoyed! So go ahead and eat like the King.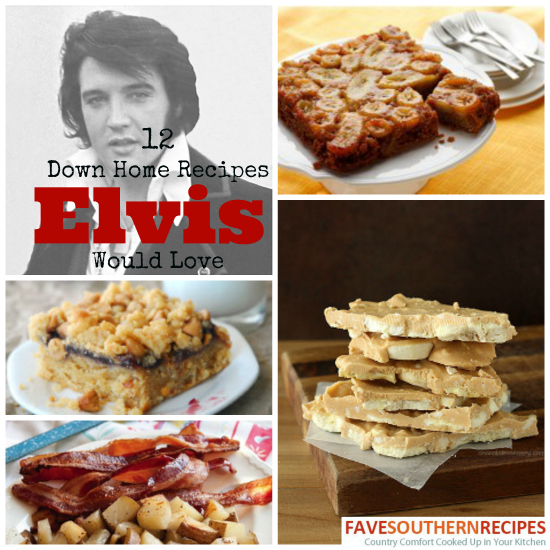 12 Down Home Recipes Elvis Would Love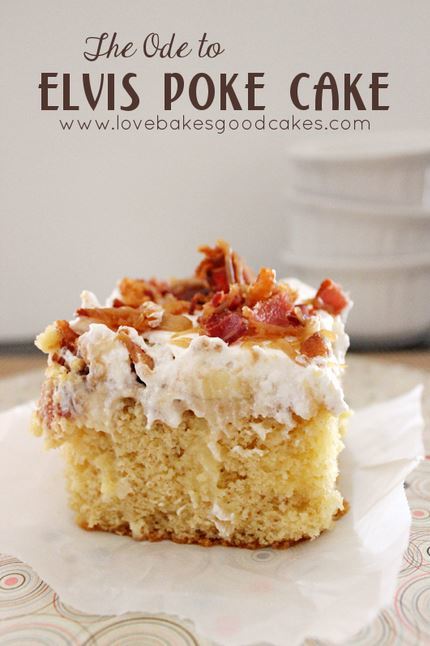 Pause for a second, you need to see what's in this cake! "The yellow peanut-butter-flavored cake is topped with banana cream pudding, whipped topping, crumbled bacon, and a peanut butter glaze."
Are you an Elvis fan?
Latest posts by FaveSouthernRecipes
(see all)