Nobody can say we didn't see this coming, because we watched them walk reaaaally slowly toward us, groaning loudly. The zombie apocalypse is here, making it even more difficult to get a decent family meal on the table. While going out to the store for fresh produce was annoying, at least it was an option. Now we're limited to whatever's left in the pantries of the houses we raid for supplies. Darn.
You might be tired of eating beans directly from cans, but as a foodie living in a zombie-filled world, you still have options! Your family of weapon-clad survivors deserves to sit down (preferably in a boarded-up house) and have a nice meal. Just because the living dead are out there doesn't mean you have to stop living.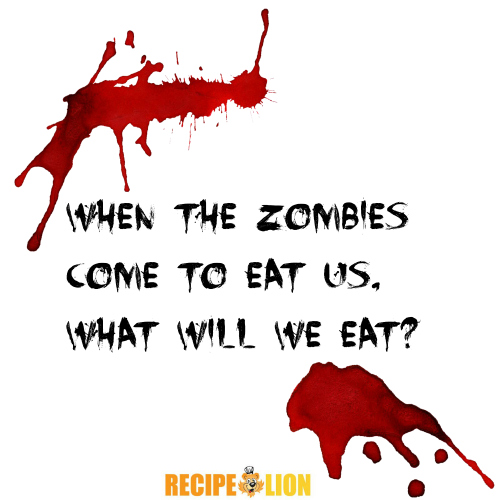 Canned food recipes are perfect for scavengers like yourself, because they rely on whatever's handy to make a complete meal. You'd be surprised you can do with canned food and just a few more ingredients.
Even though we're limited with ingredients now that the undead have taken over, we hope you can take a break from basic survival to pamper yourself with these canned food recipes. After all, a little hope can take your makeshift family a long way towards survival!
Enjoy these tasty canned food recipes before the zombies enjoy you! (Just kidding – we know you're gonna make it.)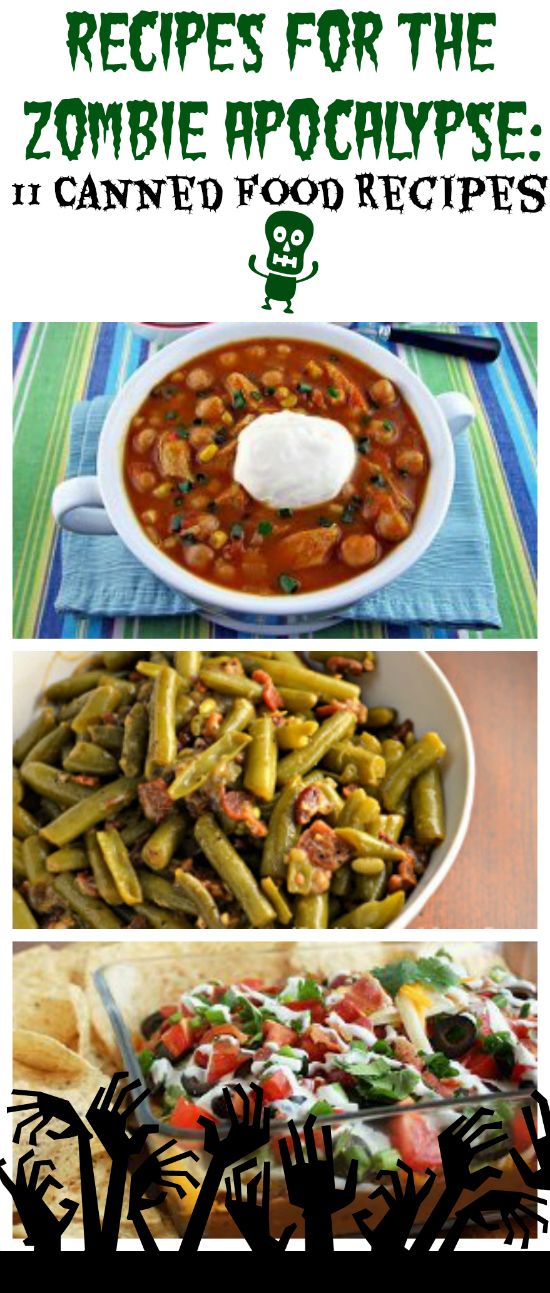 Recipes For The Zombie Apocalypse: 11 Canned Food Recipes
Note: This list would be longer, but the author was eaten by a zombie. She would want you to enjoy all the delicious things and would wish you a HAPPY HALLOWEEN!
What's the best thing you've eaten since the apocalypse?
Latest posts by RecipeLion
(see all)