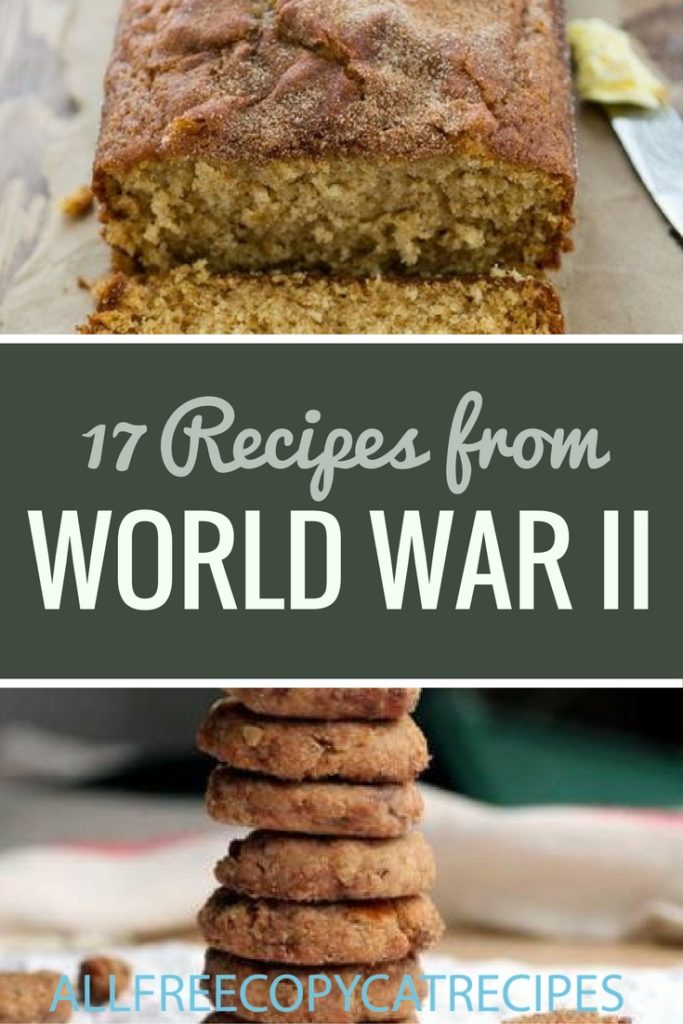 When I was growing up, some of my favorite things that my grandma would whip up in the kitchen were the things she remembered from her childhood—the era of World War II. Because of rations imposed during the war, those who remained on the home front were encouraged to cut back on certain things. Then-president, Theodore Roosevelt, established the U.S. Food Administration to help make food and resources last until the end of the war.
The recipes that came from this era were usually very simple and straightforward. It was during this time that "Meatless Mondays" and "Wheatless Wednesdays" were created, and people were forced to rethink the way they ate for the greater good. Rations on sugar, wheat, and meat were the strictest. There were also rations on coffee, which sounds like my worst nightmare.
Money was tight, so recipes became budget-friendly and often had very few ingredients. Their ingenuity paid off, and they created some genuinely amazing recipes in the process. My personal favorite is a recipe for brown bread, made with molasses instead of granulated sugar, that has remained in my family for generations.
Recipes for Meatless Monday
Meatless Mondays were one of the biggest ways that people helped save food for the war effort. My family still does meatless Mondays every now and then.
Wartime Macaroni and Cheese Copycat
Quick Mushrooms in Sour Cream Sauce
BONUS: 4-Ingredient No-Chicken Bouillon
Old-Fashioned Soups, Stews, and Sides
Soups and stews were another way that some people cut back. They were easy to make, often required only a few ingredients, and they could feed a whole family.
Copycat Cracker Barrel Beef Stew
Vintage Frank and Bean Casserole
Copycat Pioneer Woman's Broccoli Cheddar Soup
Budget Friendly Foods
For women whose husbands were away in the war, budgeting became a harsh reality of everyday life. These recipes were the ones they used to make every dollar count.
Old-Fashioned Friendship Bread Recipe
Copycat Stouffer's Chicken and Rice Bake
Crispy Baked Sweet Potato Fries Copycat
Ruby Tuesday's White Cheddar Smashed Potatoes
Sweet Treats Without the Sugar
Some of the strictest wartime rations were on sugar, which meant that people had to cut back on sweet treats. However, if you had an insatiable sweet tooth like I do, there were ways around it. Honey and molasses were often used in place of sugar to sweeten desserts.
Perfect Homemade Graham Crackers
What wartime recipes has your family kept? Let us know below in the comments!
Latest posts by AllFreeCopycatRecipes
(see all)