Print This Post
Of all your childhood memories, the best always seem to be those trips to Grandma's house. You were extra lucky if your grandma just happened to be of the Southern variety. She was stern, yet sweet, and her cooking was spectacular. She would always stuff your face with delicious treats as soon as you walked in the door, and you weren't allowed to leave hungry. If you're from a Southern family, then you know how special those Southern cooking recipes are to the family. No matter where you live on the map, all it takes is a single bite of one of grandma's recipes to be reminded of home. The only difference is that now you're in charge of the kitchen, rather than her "special helper."
These Southern food recipes taste like they were taken right out of Grandma's old recipe box. Whether you miss her biscuits or her collard greens, there are plenty of special dinner recipes here guaranteed to help you grow "like an oak." Best of all, there are quite a few dessert recipes for the sweeter things in life like sweet tea and cupcakes. No matter which dish you decide to prepare, you can rest assured knowing that your family will love it. After all, who can argue with Grandma's cooking? Buckle up and chow down on these delicious Southern recipes!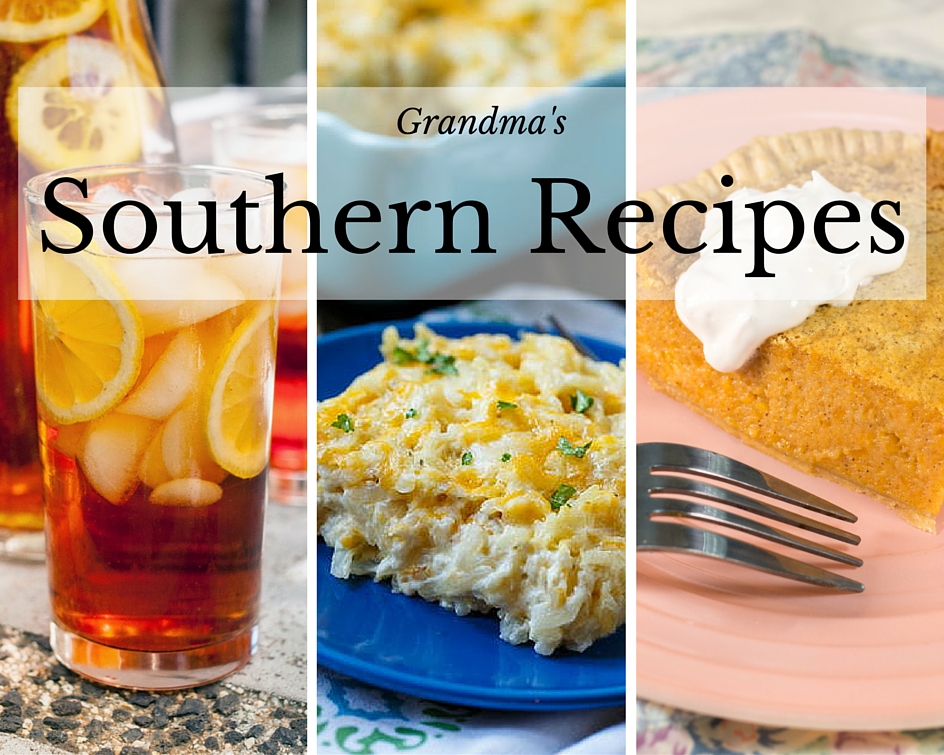 12 Southern Recipes Grandma Learned When She Lived in Dixie
Southern Cooking for Supper
Grandma's Secret Biscuit Recipe
Louisiana Chicken and Sausages Gumbo
Grandma's Tips for Making the Perfect Fried Chicken
Grandma's Broccoli Cheddar Chicken
Country Cooking Recipes for a Sweet Tooth
Southern Farm Apple Butter Recipe
Grandma's Pumpkin Pudding Cupcakes
Have a favorite memory with Grandma? Let us know in the comments!
AllFreeCopycatRecipes is dedicated to the best recipes and cooking tips. From quick and easy dinner recipes to new and exciting dessert recipes, we find and deliver the best recipes from all over the web. Plus, we feature free product reviews and giveaways of all the latest and greatest products including cooking gadgets, cookbooks, food, and more. AllFreeCopycatRecipes is a wonderful online resource for cooks of all skill levels.
Latest posts by AllFreeCopycatRecipes (see all)
Print This Post