Happy Martin Luther King, Jr. Day!  It's easy to admire a man who's inspired so many people in America, both during his life and long after his death. As you may know, Dr. King was a southern man, spending much of his life in Alabama. Favorite foods in that area in the time that he lived mirror many classic southern dishes, including "the Sunday feast of fried chicken, collard greens, black-eyed peas and corn bread."
At FaveSouthernRecipes.com, we can't think of a better way to celebrate Dr. King's birthday ( which is actually Jan. 15) than to serve up a feast inspired by African American heritage. After all, food is something that brings us all together and helps us remember our heritage.
So, enjoy these delicious soul food recipes and reflect on the journey of black Americans that continues to this day. It won't be long until the annual celebration of black people's impacts and accomplishments in February: African American History Month.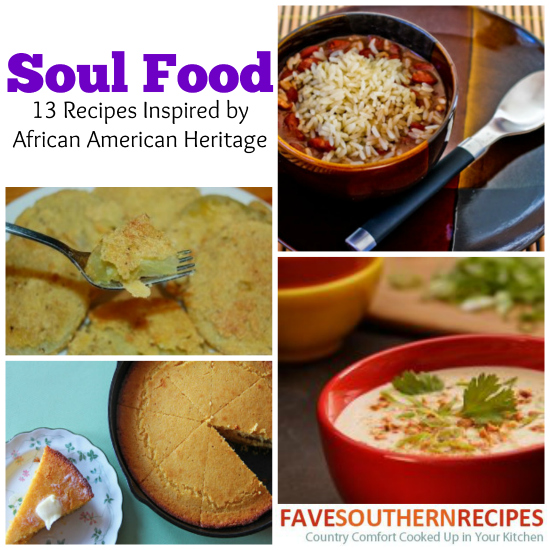 13 Recipes Inspired by African American Heritage
Plus, check out our Essential Guide to Soul Food for more southern recipes.
What dishes remind you of your heritage?
Latest posts by FaveSouthernRecipes
(see all)