John Carter Cash revealed his famous dad Johnny Cash's favorite foods. "My father liked crunchy peanut butter. Fried catfish. And deep-fried chicken skin," he said in a Reddit Q&A.
That's music to our ears, because at FaveSouthernRecipes.com, there are plenty of classic southern recipes that Johnny Cash would have loved. Just like most of Cash's music, many of these recipes are low and slow.
Johnny Cash had such a distinct voice and sound. When you hear a Johnny Cash song, that deep bass-baritone and slight twang is unmistakable. He was a singular performer and song-writer, and just like Elvis (a fellow peanut butter lover), he did things his own way.
Somewhat larger than life, Cash endured countless hardships and yet still worked hard at his art, creating some of his best music near the end of his life. It's a lesson he passed to his son.  Carter Cash said "Towards the end of his life, my father was struggling and in pain, going blind, and sickness was taking over his body. Still he endured, and not only that, he excelled."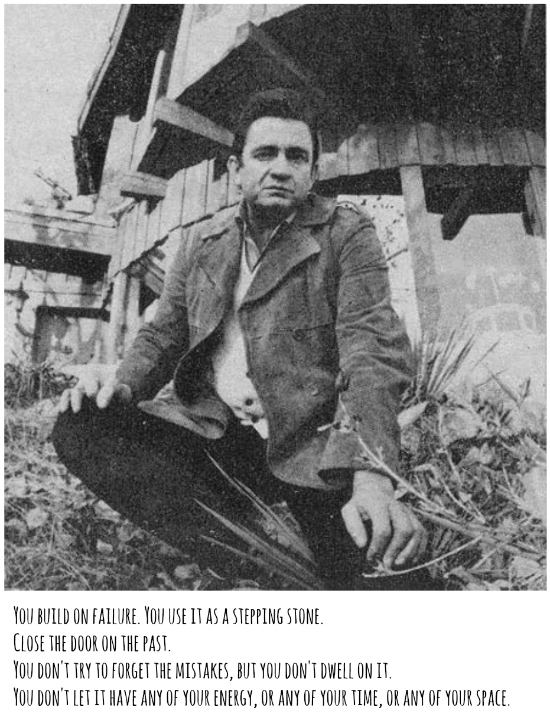 photo source: public domain image
We think that's a lesson you can learn from cooking, too. No matter what struggles you face in life, cooking can be a passion that keeps you moving forward – just like Cash and his music. We hope our easy southern recipes can serve up some inspiration.
Based on Carter Cash's list of Johnny Cash's favorite foods, we gathered this list of southern recipes we think he would love.

8 Southern Recipes Johnny Cash Would Love
Fried Chicken Recipes
Fried Catfish Recipes
Peanut Butter Dessert Recipes
Do you like the same foods as Johnny Cash?
Latest posts by FaveSouthernRecipes
(see all)