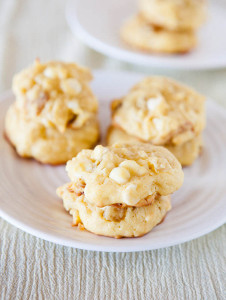 Dear readers, do you know what today is (without looking at this blog post title)? Do you give up? Why, it's National White Chocolate Day! Hip hip hooray!
Food holidays are the best, especially when it comes time to celebrate chocolate (and, by extension, chocolate desserts)! While we love celebrating as many food holidays as we can, we're extra excited for today's food holiday, mostly because we feel like white chocolate is the least appreciated chocolate varieties. Seriously though. Think about it. When you think about chocolate, milk chocolate and dark chocolate are the first kinds to come to mind, are they not?
Sure, white chocolate may not be 100% chocolate. Ok, fine. But it's still chocolate to us no matter how it's made or what anyone says. It's delicious, makes for the best recipes with Oreos (including Cookies and Creme candy bars), and completes the trifecta of chocolate. Everything good comes in threes (or so we like to say), after all.
That's why we can't wait to make all of our favorite recipes with white chocolate for National White Chocolate Day! Without some white chocolate chips, we guarantee that these recipes wouldn't be nearly as good.
So, try out a few of our favorite recipes with white chocolate and let us know what you think!

Cookie Recipes with White Chocolate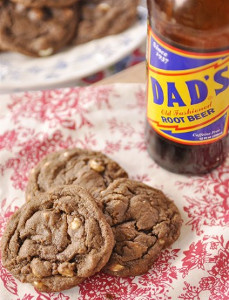 White Chocolate Pina Colada Cookies (pictured above)
Oh-So-Good Cookies and Creme Cookies
Best Banana Cream Pie Pudding Cookies
Orange Creamsicle White Chocolate Chip Cookies
Chewy Root Beer Float Cookies (pictured)
Unforgettable White Chocolate Cranberry Cookies

Bar-Shaped Treats with White Chocolate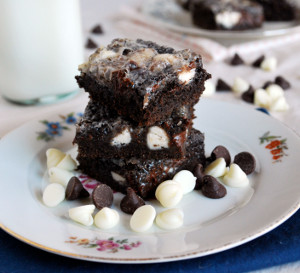 Chocolate Overload Cake Bars (pictured)
Orange Creamsicle Brownies
Copycat Starbucks Cranberry Bliss Bars
Insanely Easy Lemon Gooey Bars
White Chocolate Strawberry Blondie Bars
Homemade No-Bake Cranberry Almond Bars

Other Delicious Recipes with White Chocolate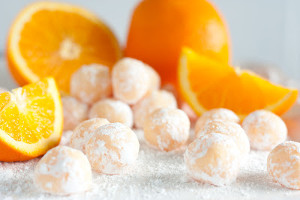 Orange Creamsicle Balls (pictured)
Easy Pumpkin Pretzels
White Chocolate Cookie Butter Toffee Crack
Oreo Bark
Festive Frosty Snowman Pretzels
Which of these recipes with white chocolate will you be making to celebrate National White Chocolate Day!
Latest posts by TheBestDessertRecipes
(see all)