Believe it or not, summer is coming to a close. Back-to-school sales are beginning, and school itself will be starting soon. Can you believe how fast the season went? For me, it feels like only a few days ago it was just starting to warm up. Now, we are looking ahead to fall and Thanksgiving. I have yet to do some of the classic summertime activities, too, such as swimming outside, going to the beach, and going to a theme park. Summer just went by too fast.
One thing I did not miss out on was eating a lot of great summer foods. FaveGlutenFreeRecipes has a bunch of amazing summer recipes. On the weekends, I'd go to my local farmer's market, buy some delicious veggies, and then go home and make some delicious dishes. My friends also invited me to barbecues (since I don't have a grill).
Now, as TV commercials change to jingles about buying pens and paper, here are some recipes to help you say goodbye to summer: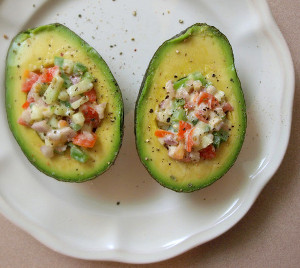 With this Stuffed Avocados recipe, you can enjoy a quick and healthy lunch that is filled with good fats and plenty of nutrients. This avocado recipe is as easy as cutting the fruit in half and filling it with a mixture of tomatoes, shallots, jalapenos and hummus.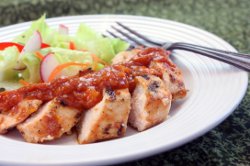 The juicy chicken is complemented by succulent summer peaches. Add lemon juice, salt and pepper to season. Finish it off with a kick by including Chipotle tobasco sauce. It's just perfect for any summer time get-together.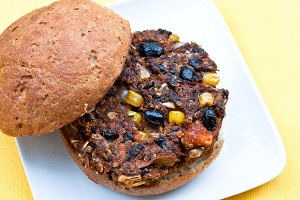 You'll be surprised at how easy it is to make delicious vegan patties that easily rival anything you could buy from the store. The flavor of sweet potato is prominent in this burger, but it also contains delicious ingredients like onion, corn, and garlic to give the patty extra nutrients and taste.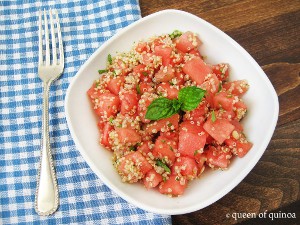 Alyssa from The Queen of Quinoa pairs refreshing mint and bright lemon juice with sweet watermelon cubes to form one of the best gluten free menu ideas for summer. Quinoa may seem like an odd inclusion here, but it helps to tie together all of the tastes in the dish. This 5-ingredient dish is one of the season's very best!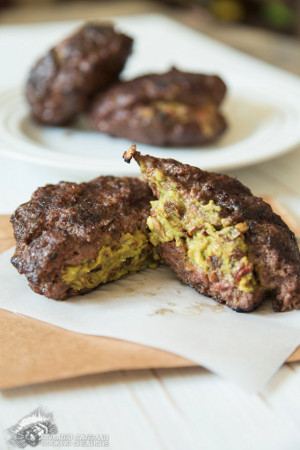 Stuffed food is a great way to revamp traditional recipes and add some incredibly tasty ingredients to old recipes. These Avocado Stuffed Burgers are a delicious twist on an old grilling stand-by. Avocado gives these homemade burgers a creamy texture and fresh flavor, as well as a nutritional boost.
What's your favorite summer meal?
Latest posts by FaveGlutenFreeRecipes
(see all)