I have a confession: I work for a website that writes about food everyday, but I have yet to make a successful anything from scratch in my life. Don't tell the boss man. Needless to say, I have become quite adept at using cake mixes. So as a cake mix master, it is my duty to round-up some of my favorite cake mix recipes, and share them with you, the much better baker I'm sure. I am huge fan of cake mixes not only because of my less than average baking skills, but because they make quick and easy desserts in any flavor you can imagine. Try any of these yummy cake concoctions below for a dessert that will make you completely rethink your trusty old cake mix.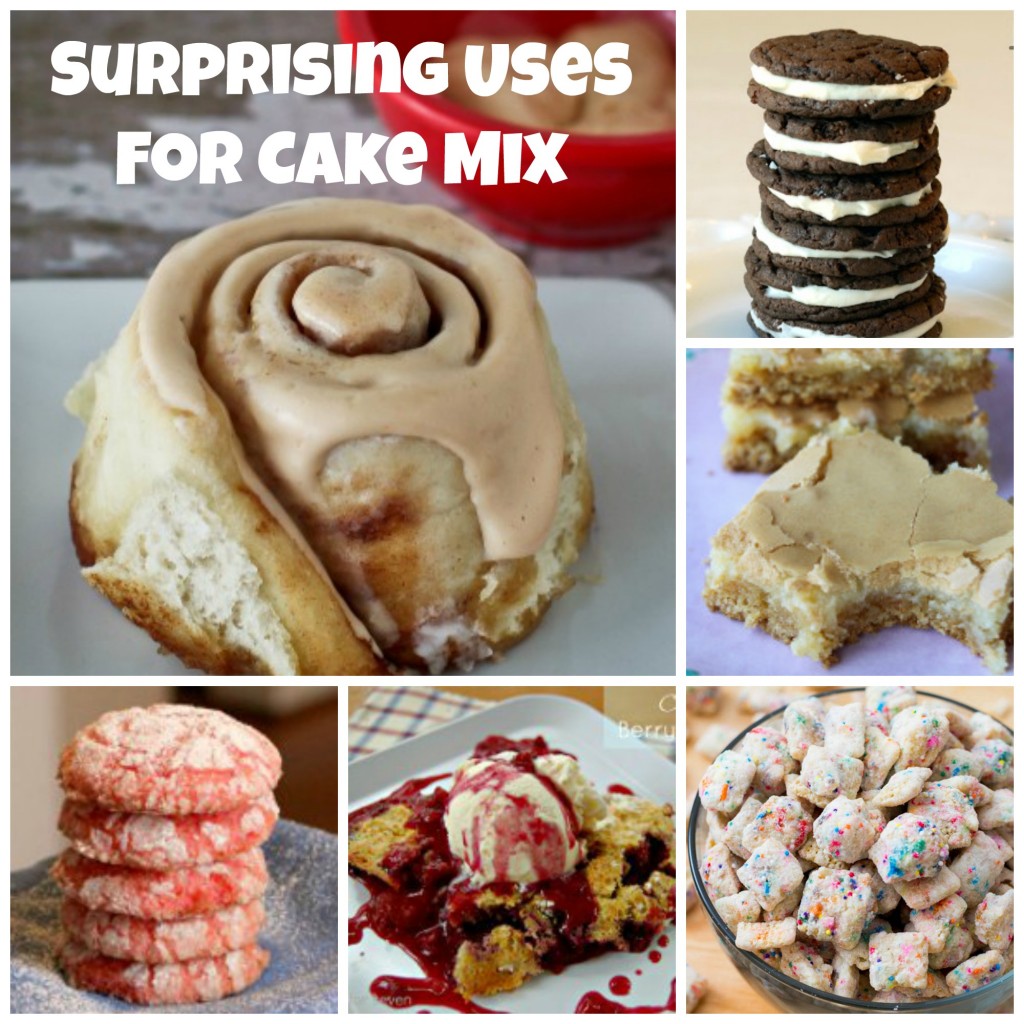 1. Cake Mix Cinnamon Rolls – People who have tried these say they're the best cinnamon rolls they've ever had. They're simple to make and require few ingredients, so they're cheaper than other homemade recipes as well!
2. Homemade Soft Oreos – This recipe uses a devil's food cake mix and homemade cream filling to make soft, cakey Oreo cookies. These are perfect for on-the-go, or to serve at a party.
3. Texas "Gold" Bars – They're also called gooey butter cake or chess squares, but I just call them delicious. This buttery, moist bars recipe using cake mix is a tried and true favorite. Only requires six ingredients!
4. Cupcake Puppy Chow – Although this wacky recipe using cake mix calls for the funfetti variety, you can use any flavor you want! Puppy Chow gets a delicious makeover.
5. 3-Ingredient Cake Mix Cobbler – You read that right. Only three ingredients are used in this one. An added secret ingredient makes this cobbler the best flavored one around.
6. 10 Minute Cool Whip Cookies – Cake mix can also double as an ingredient in super-fast cookies! The best part about this recipe is it only takes 10 minutes in the oven.
Other Surprising Recipes Using Cake Mix
Gooey Rolo Cake Bars – The secret ingredient in this cake bars recipe is a layer of butter crackers so you get a tiny crunch. Any recipe using cake mix that's stuffed with candy is a good one.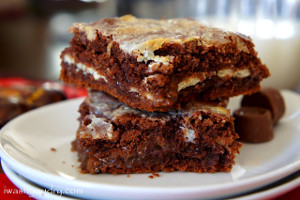 Lemon Cake Batter Truffles – Can you believe you don't even have to bake these cake batter truffles?! If you're a fan of lemon dessert recipes, you'll want to keep this one on file. They're super easy and fun to make.
Red Velvet Cake Mix Donuts – Without the frosting, only four ingredients go into these beautiful homemade donuts. If you love red velvet as much as I do, you have got to try these. They're super easy!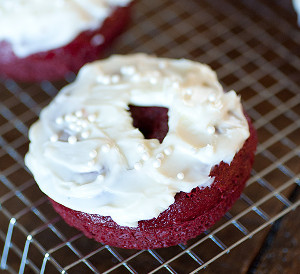 Think these cake mix recipes are good? Well there's more where that came from. Recipe Chatter has tons of other quick and easy dessert recipes dying for a chance on your dessert table. Check them out here!
BONUS!
Click below to download your free copy of Incredibly Easy Dessert Recipes: 10 Fun Recipes with Cake Mix eCookbook!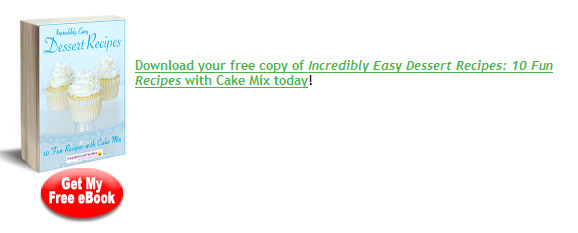 What's your favorite recipe using cake mix? Tell us in the comments below.
Latest posts by RecipeLion
(see all)