I know, I know. We've barely made our way into August, and you're probably still in the sunshine and pool mindset. But pretty soon, the leaves will turn and it will be apple-picking season! So why not look forward to gooey, warm, delicious recipes with apples and cinnamon? I personally love all recipes with apples any time of year, but they're even better when you can pick them yourself or buy them fresh from the store.
Really, no matter what month it is, these recipes with apples and cinnamon have a delectably sweet flavor combination that will have you licking your plate. Everybody loves warm apple pie with a melty scoop of vanilla ice cream, or an easy apple cake recipe! If it were up to me, I'd eat these recipes with apples and cinnamon for breakfast, lunch, and dinner. They're that good. I'd bet you won't be able to wait until September to try these out either.
5 Recipes with Apples and Cinnamon to Get Ready for Fall
Turn your favorite pie into fun, shareable bars! These are perfect to bring to a church potluck or picnic since they don't require utensils. Apple pie bars are proof that recipes with apples don't have to be just for Thanksgiving.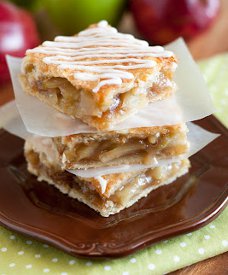 Sticky buns are good no matter what flavor they are, but this sticky buns recipe with apples and caramel is the real deal. Homemade cinnamon rolls are rolled in apple chunks and smothered in caramel sauce. I couldn't dream up a better sweet breakfast recipe.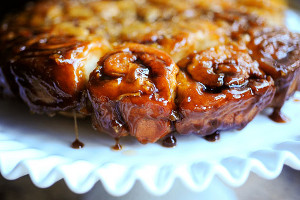 This recipe with apples and cinnamon goes above and beyond your typical apple pie recipe. There's a cream cheese layer, so you sink your spoon into layers of creamy, gooey, and crumbly. That's a dessert trifecta I couldn't resist.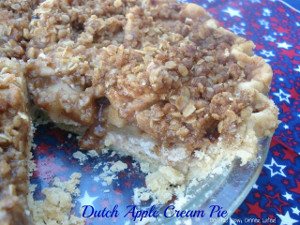 This printable recipe with apples, cinnamon, vanilla, and more can be enjoyed for breakfast or any time of day. It's a fall dessert that will practically melt in your mouth. The soft cake has a ribbon of cinnamon running through it.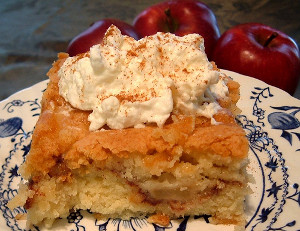 This recipe only requires 6 ingredients! You can easily feed a crowd with this french toast casserole recipe with apples, cinnamon, sugar, and cream. It can also be made ahead of time, then put in the oven when you wake up.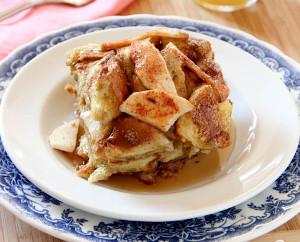 Woah. This apple crisp pizza takes a traditional apple crisp recipe one step further by adding a flaky crust to the mix. Top this wacky dessert recipe off with a caramel drizzle. Who could argue with pizza for dessert?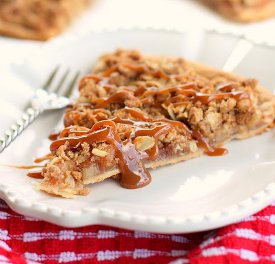 If these recipes with apples don't make you ready for fall, I don't know what will. But, good news is, if you still aren't ready for the chilly weather, you can make these apple cinnamon recipes anyways! They're all so easy that you'll want to keep them on hand to make over and over again.
Are you ready for fall? Tell us in the comments below, along with your favorite fall treat.
Latest posts by RecipeLion
(see all)