Who doesn't love a delicious recipe with cake mix? Not only does cake mix give desserts a fluffy texture, but they also take all of the hassle out of preparation. There's very little measuring or calculating to deal with when using a cake mix recipe, which means you'll spend more time enjoying your dessert rather than trying to make it. Whether you're baking for a holiday, party, or just a relaxing night in front of your television, cake mix is a versatile ingredient that makes each and every dessert as delicious as can be.
It's our love of cake mix that inspired us to create Incredibly Easy Dessert Recipes: 10 Fun Recipes with Cake Mix, the newest free eCookbook on TheBestDessertRecipes.com. Every one of the recipes in this book has easy-to-read instructions as well as a mouth-watering color photo to show you exactly how your desserts will look when you're finished. All of the recipes in this collection are also printable so that you don't have to worry about getting cake mix all over your tablet or computer while you're trying to bake.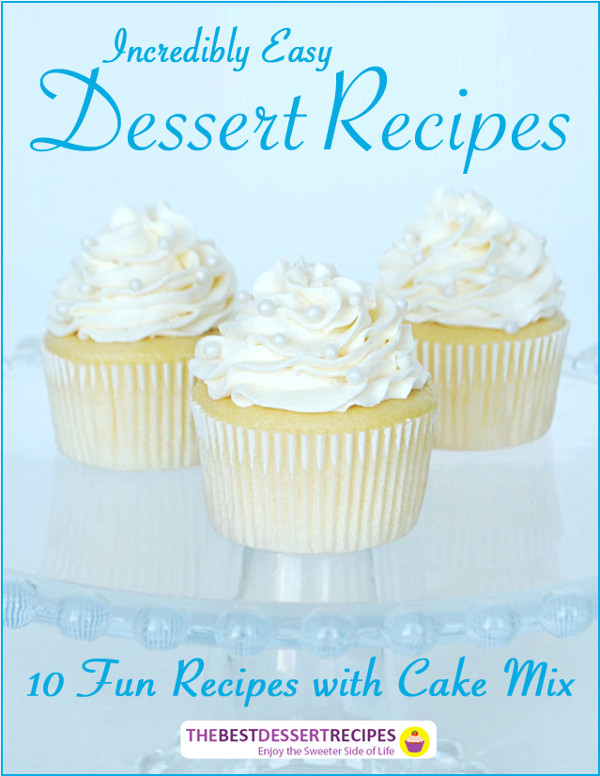 Now, you may be asking yourself "Ok TheBestDessertRecipes.com, exactly what kind of recipes are in Incredibly Easy Dessert Recipes: 10 Fun Recipes with Cake Mix?" Well reader, sweet and simple recipes, that's what kind. But really, this dessert eCookbook is divided into four chapters: cake mix cobblers, cake mix recipes, cake mix dessert bars, and cake mix cookies. Essentially, we've included everything from fudge to cakes so that you have a variety of options to choose from, depending on your cravings.
Here's a sneak peek of three of the recipes you'll find in Incredibly Easy Dessert Recipes: 10 Fun Recipes with Cake Mix: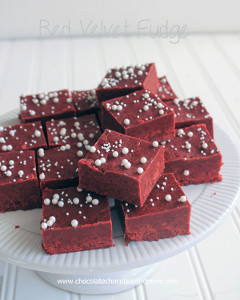 Vanilla Cupcakes with Vanilla Buttercream (pictured on the cover)
Cake mix takes these cupcakes from great to fantastic! Plus, there's nothing that tastes quite as good as a homemade buttercream frosting.
3-Ingredient French Vanilla Peach Cobbler
With only three simple ingredients, how could you ever turn down this juicy cobbler? The combination of peaches and cake mix is absolutely perfect.
Ridiculously Easy Red Velvet Cake Batter Fudge (right)
Cake batter and fudge flavors all rolled up into one easy dessert recipes? You bet! This fudge will have your mouth watering as soon as you look at the recipe.


Still unsure about if Incredibly Easy Dessert Recipes: 10 Fun Recipes with Cake Mix is the free eCookbook for you? This video may help convince you!

Want more free dessert eCookbooks? Be sure to check out our entire collection on TheBestDessertRecipes.com!

What are some of your favorite recipes with cake mix?
Latest posts by TheBestDessertRecipes
(see all)