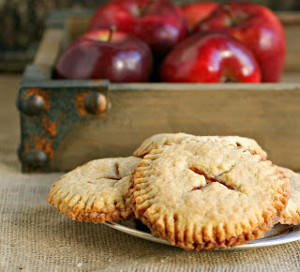 So, recipes with pie filling make for some pretty glorious desserts, we've gotta say. After all, who wouldn't want to take (arguably) the best part about pies and make it into other kinds of treats?
Pie filling makes for desserts that are so flavorful thanks to their sweet fruits and spices. The desserts are also super moist, which is definitely a good thing. Plus, they're perfect for the fall baking season because the filling brings a bit of pie flair to every dessert it touches (and pie is the fall dessert).
Have you ever tried making non-pie desserts with pie filling? If not, did you know that there is a wide variety of desserts that you can make? We're talking cookies, cakes, "lasagnas," and even cupcakes! You name it, you can make it, and you should make it.
Since autumn is upon us, we've decided to round up our favorite recipes with pie filling that all have one thing in common: apples! That's right! All of these treats have apple pie filling in them somewhere. Not all of us have the time or the means to visit an apple orchard and pick our own apples. Heck, we don't even have the time to buy apples at our local grocery store and then go hope and chop them up. We know, we know. It's super sad. But we can't be the only one who feels this way!
That's why we've become self-proclaimed apple pie filling recipe experts. Check out our favorite recipes with pie filling that are currently on TheBestDessertRecipes.com! (We bet you won't be able to decide which you'll want to make first!)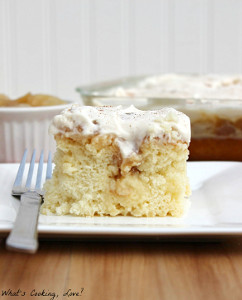 Lazy Day Cake Mix Apple Cobbler
Just-Like-Mom's Apple Dump Cake
OMG Apple Pie Cookies (pictured above)
I Can't Believe It's Not Apple Pie Fries
2-Ingredient Apple Dumpling Bake
Comforting Caramel Apple Poke Cake (right)
1-2-3 Jack Daniel's Apple Cobbler
Creamy Apple Cranberry Pie Bars
Want more apple pie-like recipes? Around this time last year, we did a round-up of apple pie-flavored desserts that you should check out!
What kinds of recipes with pie filling do you like to make?
Latest posts by TheBestDessertRecipes
(see all)