I'm going to go out on a limb and say bacon and ranch might be the best food combination in existence. Although I'm open to arguments, I simply don't think you can beat recipes with ranch and bacon. There's something about the creaminess of buttermilk ranch and saltiness of bacon that makes the combination amazing. These recipes with ranch and bacon are the best of the best. From chicken, bacon, and ranch recipes to loaded potatoes, each recipe is better than the next. For a guaranteed crowd-pleasing meal, make one of these recipes with ranch and bacon today!
8 Recipes with Ranch and Bacon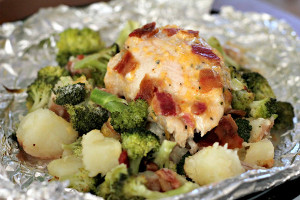 You get your complete meal in one easy foil pack with this recipe with ranch, bacon, and cheese chicken, plus broccoli and potatoes.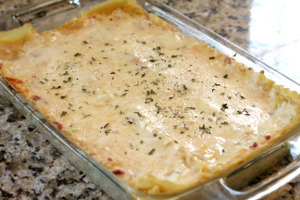 Artichoke Bacon Ranch Lasagna –
This white lasagna is a recipe with ranch, artichoke hearts, and many more delicious ingredients.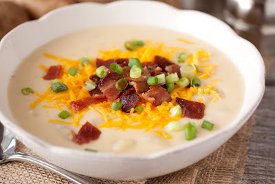 Cheesy Bacon Ranch Potato Soup –
A loaded baked potato in a piping hot soup! This creamy potato soup recipe is filling and delicious.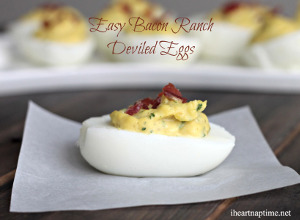 Easy Bacon Ranch Deviled Eggs –
Deviled eggs just got a makeover. This deviled eggs recipe with ranch, bacon, and other classic ingredients will wow a crowd.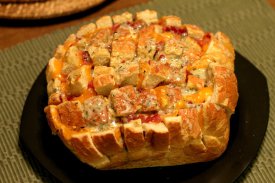 Warning: You might get hooked on this crack bread recipe, which is loaded with bacon bits, cheese, and ranch dressing.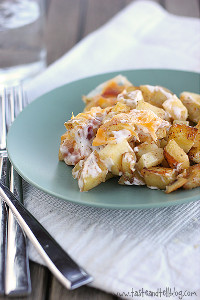 These potatoes will easily become your new favorite side dish. Serve them alongside almost any main.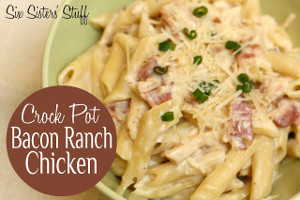 Slow Cooker Bacon Ranch Chicken –
Throw this in the slow cooker in the morning and have a delicious sauce for a pasta dinner.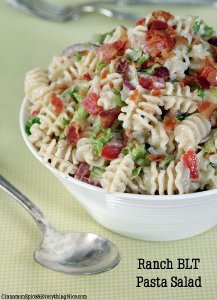 Ranch BLT Pasta Salad –
This pasta salad recipe with ranch dressing is perfect to take to a picnic or potluck. Everyone will love it!
Can you think of a better combination than bacon and ranch? Tell us in the comments below.
Latest posts by RecipeLion
(see all)